We regularly attend a variety of community group meetings across the Vale of York to discuss healthcare matters that are important to local people.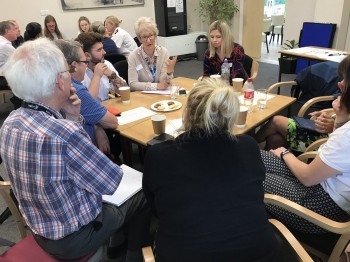 Additionally we hold many public facing events and drop-in sessions where we welcome our local community to come along and have their say, find out about updates and meet our commissioning team.
It is very important to us that the CCG is seen as open and transparent and works with local communities to develop local health plans and changes to services.
To find which events and meetings we have attended recently please click here.
Our Governing Body meetings
Our Governing Body is responsible for monitoring the performance and quality improvement of our healthcare providers, our five year integrated operational strategy, and approving our commissioning and engagement plans.
The meetings are also an opportunity for members of the public to raise matters with senior decision makers within the CCG in a public forum.
The Governing Body meets in public on a bi-monthly basis, details of the next meeting can be found here.
To see our previous events, please click here.
Upcoming events and meetings
If you would like to find out more information about or events please contact us:
No upcoming events were found.