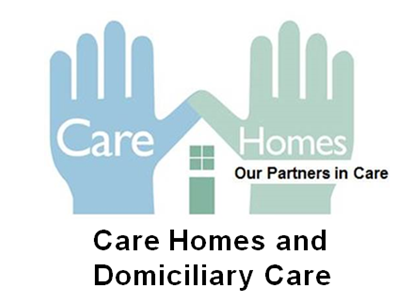 This page shows the latest news and developments pertinent to social care providers within the North Yorkshire and York area. This include updates around guidance and best practice, opportunities that providers can take advantage of including around workforce and training, as well updates from local services and good news from across our care sector. All providers from across the area receive a weekly Partners in Care Bulletin summarising news and developments relevant to them, and stories that remain current are listed below for providers to refer to. To view the full back catalogue of the Partners in Care Weekly Bulletin please follow this link.
22 September 2023- Legacy Mentor Opportunity for Registered Managers
Legacy mentors are experienced individuals who provide coaching, mentoring and pastoral support to defined groups of individuals.  They provide essential professional advice, education and guidance and pass on a 'legacy' to the next generation. They play a crucial role in supporting staff health and wellbeing and career progression.  You will have recently seen information about the exciting new Legacy Nursing Mentoring Programme that we have launched in North Yorkshire and York.
In addition to this, we are now also delighted to share with you that we have been able to secure one year's funding to develop a pilot mentoring programme support to Registered Managers working within nursing home settings; again, the very first legacy pilot for Registered Managers working in nursing home settings in the UK. Jayne Richardson has been appointed as the Registered Manager Legacy Mentor (North Yorkshire and York) and will be keen to get started when she commences in post in October 2023.
We are now inviting Registered Managers from nursing homes across North Yorkshire and York to submit expressions of interest to join the Legacy Mentoring programme.  An expression of interest form is available through this link, completed forms should be return to Nichola.Greenwood1@nhs.net by no later than 31st October 2023. 
If you have any questions please do not hesitate to get in touch. A set of frequently asked questions can be found through this link.
25 September 2023- Cold Weather and Health: Supporting Vulnerable People
The UK Health Security Agency has published information to assist professionals in protecting vulnerable people from the health impacts of cold weather in England. This guidance offers advice for caring for people most at risk during cold weather. It is part of a wider collection of documents providing guidance on how to minimise the health effects of adverse weather and to build community resilience.           
25 September 2023- Nursing Times Awards 2023- Judgment Day
Earlier in the month, Michelle Carrington, Charlotte Collister and Sam Varo travelled to London to present to the judging panel for this years Nursing Times Awards where we have been shortlisted in the Nursing in Social Care category for both Improving Hydration in Care Home Residents and North Yorkshire and York Care Provider Olympics. The day was a fantastic opportunity to share and celebrate the pioneering work led by care teams across North Yorkshire and York to support resident safety and health in wellbeing for those in their care by preventing hydration related harms, and getting moving and active together. Thank you to all those providers who have taken part in either initiative and made them success a success, through your hard work to embedded the learning from these programmes to put the prevention agenda at the heart of all we do. The next stage is the awards ceremony on 25 October where we will discover our 2023 champions      
18 September 2023- World Patient Safety Day: Hydration and Nutrition are Fundamental – Right! Easy to Achieve For Those Living in a Care Home – Wrong!
A multitude of factors affect good nutrition and hydration in people living in care homes some of which are attributable to disease process and natural changes that occur through the ageing process but there are things we can do to help. To mark this year's World Patient Safety day where sharing the work the collaborative work led by our team and colleagues at Sowerby House in Thirsk- where we worked to educate and support staff on the importance of hydration, and we empowered residents to have a voice. When they spoke, we listened, building a hydration and nutrition station filled with the drinks and snacks they wanted to have available to them. One resident was pivotal in the development of the nutrition and hydration station, she discussed how she would like to be able to access drinks and snacks throughout the day to maintain her independence and she was particularly looking forward to the 'Grand Opening'. Sadly, Janet passed away before the station came to fruition, poignantly it was named 'Janet's Station' in her memory. We celebrated this occasion with residents officially opening the station with a cutting of the ribbon ceremony. Early data has shown a reduction in both UTI's and falls since we began working together and the residents are enjoying their hydration station.
How are your team championing safety in care for your service users? Let us know and we would love to share.
18 September 2023- IPC Bulletin- International Infection Prevention Week
The latest bulletins from the Community Infection Prevention Control Team cover International Infection Prevention Week, which is coming up on 15-21 October 2023. These provide some useful reminders of key IPC principles around hand hygiene, PPE and sharps safety for care providers and can be accessed through the below links.
18 September 2023- Freestyle Libre 2 Glucose Monitoring System- Training for Care Staff
A series of in person and virtual training sessions are taking place over the coming month available to staff working within health and social care to support you those in your care who currently utilises the Freestyle Libre 2 Glucose Monitoring System for managing their diabetes.  For more information and to book your place please follow this link.
York 50+ Festival- Full of Life
When: 23 September-08 October
Citizens and visitors are invited to join the 18th annual 50+ festival, organised by York Older People's Assembly. Discover new interests and ways of keeping well through the rich mix of events on offer. Find out more here. The festival is aimed at over 50s and includes activities to celebrate the International Day of Older People, taking place in the city on Saturday 30 September.
Celebrate the First Year of City of York's 'Dementia Together' Strategy 
When: Monday 25 September, 10-4pm at New Earswick Folk Hall, York
Anyone living with dementia, their carers and families, professionals and volunteers, are invited to a special anniversary event. Local health and social care, community and voluntary organisations will offer a wide range of information, advice and support, as well as fun taster sessions.
Further online events will take place on Thursday 28 September, 9-4.15pm, if you can't make it in person. 
See the event timetable here. Some of the sessions have limited spaces, so check out what's on soon to avoid missing out! You can find out more about the strategy and other resources here or contact asctransformationteam@york.gov.uk if you have any questions. 
A poster advertising the event can be found through this link. We would encourage York providers to please display and there this poster with their teams, families and visitors.
11 September 2023- Legacy Nurse Mentoring Programme- Expressions of Interest Open
Do you have any recently qualified or return to practice nurses who could benefit from mentoring? We are now seeking expressions of interest from nurses who would like to participate in the Legacy Mentoring programme. Legacy mentors are experienced nurses, or colleagues in other regulated professions, usually in late career, who provide coaching, mentoring and pastoral support to our nurses who are at the start of their careers or who are newly appointed into social care.
For further information please follow this link or contact Nichola.Greenwood1@nhs.net. The application form can be found through this link and the closing date of returns is 31 October 2023.
11 September 2023- National Patient Safety Alert: Medical Beds, Trolleys, Bed Rails, Bed Grab Handles and Lateral Turning Devices: Risk of Death from Entrapment or Falls
The MHRA have shared a national alert following reports of death and entrapment relating to medical equipment. According to investigations, deaths were found to involve factors including inadequate risk assessment, maintenance issues and children and adults of small stature using beds which are designed for use by adults with typical body dimensions. The alert requests a series of actions for providers around maintenance, training and risk assessment.
It is expected that providers as standard practice register to receive alerts directly to support the safety of those in your care. For information on how register please follow this link or contact safetyalerts@mhra.gov.uk
11 September- Immedicare- Launch of Non-Medical Prescribing
There has been a recent change to the support that the provided by the Immedicare telemedicine service. In some situations, Immedicare clinicians will now be able to issue a prescription where needed rather than refer to 111 or other prescriber.
If a prescription is issued it will be sent electronically to a pharmacy. Please ensure that the details of the care home's preferred pharmacy for prescriptions needed urgently is available so that this information can be shared with the Immedicare Team. Where they are not able to issue a prescription they will continue to refer to the appropriate prescriber as before.
This extension to Immedicare services does not replace your usual ordering processes or supply of routine medication which should continue to be requested from the person's GP. Please cascade this message within your teams as appropriate. If you have any questions please contact: karenlepper@nhs.net or sam.varo@nhs.net
11 September 2023- Wedding Bells at Osborne House
Thank you to the team at Osborne House in Selby who have shared the story of resident Peggy. Peggy was not able to make it to her granddaughter's wedding, so with careful planning with the family and their dedicated activities team they brought the wedding to her. This was one of Peggy's wishes and it was a dream to make this come true for her. A magical moment for a special lady. Some wishes do come true. A big congratulations to all the team for making this possible- and for demonstrating how colleagues across our sector are go above and beyond to meet the wishes of those in our care.
If you have a good news stories you would like to share we would love to hear from you, please contact sam.varo@nhs.net
11 September 2023- Independent Age - Pension Credit Overview Workshops
Did you know there are more than 6,000 people in North Yorkshire alone currently missing out on claiming their pensions credits? Independent Age are providing pension credit overview workshops for all staff who work with and support individuals who may be eligible, to support and give confidence around how to approach people to ask if they need help looking into their eligibility for pension credit.  The workshops are free and last an hour and 15 minutes long via Teams offered on these dates through September and October. To book your place please follow this link- Places are limited so please sign up quickly to ensure attendance.
For any queries please contact advice@independentage.org. Advice booklets can be ordered free of charge through this link.
11 September 2023- Have You Completed the National Survey of Care Workers?
The Government has launched the first major national survey of all care workers in all care roles in adult social care in England.  
Whether you're employed by a care provider, agency or an individual or family, we want to hear from you about your experiences of working in social care.  It's a chance for you to influence the decisions being made by the Government on how they should support everyone working in social care to ensure care workers get the resources, recognition and development necessary to provide the best quality of care and to excel in their careers.  
The survey will take no more than 20 minutes to complete. To complete the survey please follow this link. There are also a range of communication resources to encourage the people you work with to do the same.
Bookings Now Open: Achieving Excellence Together in Health and Social Care 2023
When: Friday 01 December 2023 8.30-16.30 at The Principal Hotel, York
After the success of last year's event where over 200 individuals from across our sector joined us at the Achieving Excellence Together in Health and Social Care Conference, we're delighted to announce that bookings for this year's event taking place in December in York are now open! This day is open to all colleagues working across social care within North Yorkshire and York, as well as partners from health and wider organisations who work with the sector. The event will bring together the latest local and national developments and quality improvements opportunities open to providers, and be our chance to share learning and best practice, and celebrate all the innovative work being led by our sector.
We would really encourage providers to join us for what promises to be an inspiring and engaging day relevant to all within the sector. There will be the option to join us both in person or to be able to participate in the day virtually through Microsoft Teams. To register please use the links below- Don't miss your chance to join us as places are limited!
For any queries about the event please contact sam.varo@nhs.net
29 August 2023- Excellence in Hydration with Westwood                            
The team at Westwood Care Home in Selby have been rising to the challenge as part of our "Improving Hydration in Care Homes" Project, and working to support wellbeing for all in their care through increased knowledge and understanding of the importance of hydration and working to ensure a wide range of drinking opportunities and supporting individual drinking preferences. Supported by ICB colleague Kate Fraser, the homes Senior Care Assistant Leanne Millward has championed this work both within those home and the wider community too- where Leanne has organised Coffee mornings on the last Friday of every month to promote hydration amongst the elderly.
The home have also recognised the importance of hydration to staff wellbeing- and have launched a fantastic staff hydration station, encouraging staff to have a drink on their break and remain well hydrated so they are in tip top form to care for the residents.
For more information on the Improving Hydration in Care Homes project, please follow this link.                    
29 August 2023- Wedding Bells at The Manor House Knaresborough                                                               
Thank you very much to colleagues at The Manor House Knaresborough who have shared with us the story of activities coordinator Joanne Meredith and maintenance worker Jim Doherty, who celebrated the blessing of their marriage alongside residents and colleagues at the home in July.  Everyone got a chance to dress up and cheer on Joanne and Jim, with some of the residents even getting a chance to serve as Joanne's bridesmaids. While the couple were officially married earlier this year, the couple were delighted at the chance to have a blessing ceremony at the home and to share their joy. The full story via York Press can be found through this link.
Congratulations to Joanne and Jim, and thank you to the home for pulling this special day together which shows the strength of community and bonds between staff and residents in the home and across our sector.
21 August 2023- Rawcliffe Manor- Kyra Women's Project Ambassadors
This week we're celebrating the team at Rawcliffe Manor Care Home, who have become the first care home in York to become an Ambassador for Kyra Women's Project. Kyra began as a support centre run by women for women, providing encouragement, companionship, information, training, and importantly, a sense of belonging. The service supports women to overcome challenges and make positive changes in their lives.
The team are extremely proud to be a part of this amazing organisation and help support our local community, and have recently been presented with their Ambassador plaque by Kyra CEO Rosemary Cook. Rosemary said: "We are so thrilled to have this commitment from Rawcliffe Manor – with a majority female staff group, there are bound to be people who could benefit at times from Kyra's support, and now they have a pathway directly to us."
In an Ambassador organisation, the staff are encouraged to signpost female colleagues, clients, or customers to Kyra for support to make positive changes in their lives. To learn more about the Kyra Women's Project head over to their website www.kyra.org.uk
Thank you very much to colleagues from Rawcliffe Manor for allowing us to share this initiative- which is a fantastic example of how working together with their local community to support the wellbeing of their team. If you have a good news story or achievement from your service you would like to share please contact: sam.varo@nhs.net
21 August 2023- Moving On Up Programme- Registration Now Open
Skills for Care's Moving Up programme supports Black and Asian minority groups who are managers or aspiring managers and have the desire and drive to progress in their career but are facing blockages and resistance preventing them from doing so. Taking part in the programme gives participants an increased understanding of who they are, their strengths and weaknesses and a variety of techniques to help overcome any personal challenges. It will focus on increasing confidence and self-belief, to allow growth and progression to where they want to be in their career. To find out more please follow this link.
15 August 2023- Joint Committee on Vaccination and Immunisation (JCVI) Statement on COVID-19 Autumn 2023 Vaccination Programme
The UK COVID-19 vaccination programme is entering its third autumn season in 2023. The primary aim of the programme remains the prevention of severe illness (hospitalisations and deaths) arising from COVID-19. During the current phase of pandemic recovery, and while the virus continues to circulate and cause illness, the objective is to continue to focus the offer of vaccination on those at greatest risk of serious disease and who are therefore most likely to benefit from vaccination. For autumn 2023, JCVI has begun to include cost effectiveness considerations in the development of its advice. JCVI advises that for the 2023 autumn booster programme, the following groups should be offered a COVID-19 vaccine:
Residents in a care home for older adults
All adults aged 65 years and over
Persons aged 6 months to 64 years in a clinical risk group, as defined in tables 3 and 4 of the COVID-19 chapter of the Green book
Frontline health and social care workers
Persons aged 12 to 64 years who are household contacts, as defined in the Green book, of people with immunosuppression
Persons aged 16 to 64 years who are carers, as defined in the Green book, and staff working in care homes for older adults
To find out more please follow this link
15 August 2023- York Advocacy Hub Service Overview
Colleagues from York Advocacy Hub attended last week's Care Connected to provide an update on the role of advocacy, and the support that is available through their service. The hub currently provide six different advocacy streams. Statutory Advocacy: Care Act Advocacy (CAA), Independent Mental Health Advocacy (IMHA), Independent Mental Capacity Advocacy (IMCA), Paid Relevant Person's Representatives (RPR) and NHS Complaints Advocacy. Non statutory: General Advocacy.
Further information on when to refer, and how to make a referral are available through the Care Connected webpage. If professionals are unsure about whether they need to refer, the hub are happy to be contacted on 01904 414357 to discuss eligibility
15 August 2023- St Leonard's Hospice Sunflower Wellbeing Hub
If you, or someone you care about, has been diagnosed with a life-limiting illness, The St Leonard's Hospice Sunflower Wellbeing Hub can help. The hub provides expert advice and support covering a range of topics including the impact of a diagnosis on yourself and friends and family, planning for the future and bereavement support. They also run a series of drop in sessions designed to give you the time to talk about your problems and concerns in a safe and relaxed, environment. This includes a friends and family drop in, a bereavement drop in and wellbeing drop in. Further information on the support available through the hub can be found through this flyer which can be shared with service users or staff, or through their website.
15 August 2023- NHS and Care Volunteer Responders Programme- Your Chance to Find Out More
Join a webinar to find out more about the NHS and Care Volunteer Responders programme and the support available to adult social care providers. The webinars are hosted by the Department of Health and Social Care and the Royal Voluntary Service. You'll hear more about the programme, the volunteer support available to care providers and how to make referrals. You will also be able to ask questions. Various dates are available. Click here to book your place.
07 August 2023- Skills for Care Nursing Network                     
Skills for Care are working to build an informal network of nurses and nursing associates working in complex home care/domiciliary care.  A small group are currently meeting every six weeks to share discussion about good practice and overcoming challenges but also raising the profile of nursing work. They are looking for other nurses or nursing associates working in similar settings and who want to be involved in this group:
Currently meeting dates are:
Wednesday 23rd August 14:00 -14:45
Wednesday 20 September 14:30 - 15:15
Thursday 19th October 13:00 - 13:45
Thursday 14th December 13:00 - 13:45
Wednesday 24th January 14:00-14:45
Wednesday 6th March 14:00 - 14:45
If you would like to join, please contact: Lucy.Gillespie@skillsforcare.org.uk            
07 August 2023- Digital Social Care Records- Your Chance to Find Out More                                                                
Digital Social Care Records enable information to be shared securely and in real-time, with authorised individuals across the health and care sector. This helps to reduce risks and supports a more personalised care approach. NHS Transformation Directorate's work, in partnership with Digital Social Care, aims to support the Department of Health and Social Care's white paper (People at the Heart of Care) target of ensuring 80% of our registered care providers use electronic care planning solutions, by March 2024. This new video offers a useful overview of the benefits of using DSCR
Don't forget that funding and support is available to providers locally through the DREAMS Team. To find out more please contact: dreamsteam@eastriding.gov.uk
07 August 2023- NHS Campaign Launches to Help Recognise, Treat and Stop Dangerous Constipation in People with a Learning Disability

Constipation can be a life–threatening issue for people with a learning disability who are at heightened risk from complications if it is left untreated. These resources have been created to help prevent, recognise and treat constipation in people with a learning disability. They are designed to be printed and used in home or care settings, facilitating conversations about constipation, and hopefully leading to swift treatment and improved outcomes for those people with a learning disability who are experiencing constipation. Resources are available to support people with a learning disability, their carers, and people who work in primary care.

For more information please click here.                        
07 August 2023- Digital Leadership Programme 2023
This four-day virtual programme for registered managers and deputy managers of adult social care services is designed to build digital confidence and ability. It will help develop managers into digital leaders and will equip them with the insight to identify and embed digital technology in the delivery of care and support. The programme is delivered by Skills for Care in partnership with the National Care Forum. To find out more please follow this link
31 July 2023- Announcing Our 2023 North Yorkshire and York Care Provider Olympic Champions
After a summer showcasing excellence in physical activity across our area, the providers who took part in the 2023 North Yorkshire and York Care Provider Olympics came together last week to celebrate how teams have been promoting movement and wellbeing for all through the initiative. We can now confirm our 2023 champions are Kirkwood Hall in our Older Adults Category, and Sherbutt Residential and Home Care Services who have defended their crown in our Younger Adult and LD Category. Thank you to all the providers who have taken part in this year's competition and risen to the challenge to fight deconditioning and promote Health Creation within our sector.
Our inspiring 2023 highlights can be found through this link, and all the action from this summer including our final medal table and a can be found through our website.
31 July 2023- Multiply- Free Bite Size Maths Support Available
'For employees looking to progress in their roles or for employers looking to upskill the workforce the biggest barriers are often fear of things that go back to school. Often potential learners cite fear of Maths, confusion with English and issues in the use of technology. All of these things are simpler to overcome than many people think with teaching and assessment support provided by individuals who recognise these issues and are able to support in removing these barriers.
One such example is Multiply, which is free funded bite-sized support that aims to build confidence in the use of numbers. Though it may be a progression to getting a maths qualification it is far from the starting point. Programmes target the 'need' for someone to use numbers,  whether that being navigating the cost of living crisis, learning how to eat healthier or support children with homework. Free interventions can be designed to build confidence, before progressing through incentivised learning and onto qualifications if needed. Multiply is just one initiative that can be supported by North Yorkshire Council's  and City of  York Council's Adult Learning Service as similar free support is also available for literacy and digital skills.
For questions and enquires simply send an email to paul.cliff@northyorks.gov.uk to arrange a short meeting to shape how we can support.
31 July 2023- Promoting Good Practice: Alcohol Use in Care Homes for Older People
The University of Bedfordshire hosted a webinar earlier in the month to share and promote good practice for alcohol use in older adults care homes. The record of the session can be found through this link.
The webinar also highlighted the now closed  Drink Wise, Age Well (DWAW) programme which has a wide range of resources, video guides and webinars designed for professionals to change attitudes, combat stigma and reduce alcohol harm in the over 50s so they can live longer, healthier lives.
24 July 2023- COVID Testing for Individuals Discharged to Care Homes
We're sharing a reminder that there is still an expectation as per national guidance that individuals being discharged into a care home from hospital should have an LFD test completed within the 48 hours prior to discharge. The relevant exert from guidance can be found below.
Individuals being discharged from hospital into a care home should be tested with a COVID-19 LFD test within 48 hours before planned discharge. This test should be provided and done by the hospital. The result of the test should be shared with the individual and their key relatives or advocate. The relevant care should be provided within the hospital before the discharge takes place. Evidence of a negative LFD test result should be communicated by hospitals to care homes in writing within the usual communications provided at the time of discharging a patient to a care home. Individuals who test positive for COVID-19 can be admitted to the care home if the home is satisfied they can be cared for safely. Individuals who are admitted with a positive test result should be kept away from other residents on arrival and should follow the guidance on care home residents who test positive for COVID-19. The period individuals should stay away from others is from the day after the positive test and does not restart when the individual is admitted into the care home. If the individual has already tested positive before the planned discharge, they do not need to test again if they continue to have symptoms of a respiratory infection and feel unwell or have a high temperature.
Where providers experience any issues around this we would have encourage you to escalate through their usual routes the discharging ward, and to the ICB if still not resolved.
24 July 2023- IPC Bulletin: To Dip or Not to Dip? UTIs in Those Over 65 years OR Catheterised Adults
The Community Infection Prevention Team have produced their latest bulletin covering whether to use dipsticks to aid diagnosis of a urinary tract infection (UTI).
Whilst this test has some diagnostic value in those who are aged under 65, it becomes more unreliable when the resident is over 65 years of age. In fact, residents over 65 years of age are more likely to have bacteria present in their urine which is not causing any infection. This is called asymptomatic bacteriuria. By 80 years of age, half of older adults in care, and most with a urinary catheter, will have bacteria in their bladder/urine, but not have a UTI. The bacteria in the bladder produce an enzyme which turns nitrates into nitrites which shows as positive on the dipstick. The positive dipstick result happens if the person has a UTI and if they have asymptomatic bacteriuria so does not help you diagnose a UTI if the person is over 65 or if they have a catheter.
24 July 2023- Introduction to the Northeast Business Resilience Centre
The NEBRC is a not for profit, independent, limited company established to help protect and prepare businesses across the North East and Yorkshire and the Humber from online crime and fraud. The organisation is funded by private corporate business, the Home Office and the Police. The aim of the centre is to help businesses to make informed choices on keeping cyber secure, through a free Core Membership package. As part of this free Membership, you will receive a monthly e-newsletter with the latest advice and guidance on cyber security matters, as well as a Welcome Pack which contains information on everything you need to know about the NEBRC. To register for the NEBRC please follow this link.
This short video highlights the importance to social care organisations of keeping up to date with current cyber threats, challenges to data safety and risks to their organisation.
17 July 2023- Shingles Vaccination Programme Changes  
A letter outlining the changes to the shingles vaccine programme from 1 September 2023 has been published here, which also contains a useful eligibility table. Those who can receive the vaccine, being expanded to younger age groups so individuals, particularly those with a weakened immune system, can be protected at an earlier age to prevent more shingles cases. It means hundreds of thousands more people will be able to get protected against shingles each year. The vaccine that is used in the programme is also changing. All newly eligible individuals will be offered two doses of the non-live vaccine Shingrix instead of the live vaccine Zostavax. 
From 1 September 2023:     
Those aged 70-79 who were previously eligible (prior to 01/09/23 ) will continue to be eligible for the shingles vaccine from their GP practice. This cohort will be offered one dose of Zostavax until the stock is depleted and then two doses of Shingrix (6 to 12 months apart) thereafter.
All those aged 50 and over with a weakened immune system will be offered two doses of the Shingrix vaccine by their GP practice (8 weeks to 6 months apart)
Those turning 65 and 70 will be offered two doses of the Shingrix vaccine (6 to 12 months apart) by their GP practice as they become eligible (eligibility will go down to 60 years old in September 2028)
11 July 2023- Getting to the Church on Time with Rivermead
This week we're sharing a heart-warming story from Rivermead in Malton, where their team supported resident Mick in getting and booted so he could attend the wedding of his grandson George. Staff at the home when above and beyond to make his dream possible by meticulously planning and supported Mick to get to the wedding, and even spending the day off taking him there and staying with him. The story is a fantastic example of the dedication and hard work of teams across our care sector who go the extra mile every day to support the wishes of those in their care. We would like to say a big congratulations to Rivermead for making this possible, and to George and Beth on their wedding.


11 July 2023- Alcohol Free with Gladstone House
Staff at Gladstone House in Scarborough have recently taking up the challenge to go decided 30 days alcohol free, to promote the promote the benefits of lowering alcohol intake to their residents and to support Alcohol Awareness Week. The team also produced a display board sharing some of the positive effects of reduced alcohol consumption including improved sleep and motivation, healthier skin and financial wellbeing. The learning from the challenge was shared with residents in a fun quiz, and some of the residents are also planning to take part in the challenge and looking forward to sharing their experiences.
03 July 2023- Double Shortlisting Success for Nursing Team in 2023 Nursing Times Awards
The Nursing Team are delighted to have been shortlisted for two initiatives in the Nursing in Social Care Award for this years Nursing Times Awards, which are designed to recognise and celebrate innovation, excellence and person-centred working across the sector. The team were shortlisted for our Improving Hydration in Care Homes quality improvement programme which works closely with providers through training and a range of tools to empower teams in reducing avoidable harms through poor hydration, and to improve resident experience and develop safety culture. We have also been successfully shortlisted for the North Yorkshire and York Care Provider Olympics which supports providers celebrate physical activity, share best practice and ideas and get residents up and moving to fight de-conditioning while having fun and competing against fellow providers. Over 600 individuals from 32 providers took part in the initiative in 2022 and we are already on course to beat that this year.
The team will be presenting to the judging panel in September before the winners will be announced at the awards in October. The successful shortlisting is a reflection on the hard work and dedication of providers access the area who have taken part in these initiatives and risen to the challenge to support excellence in care across our sector.
03 July 2023- Alcohol Awareness Week: 3-9 July 2023
This week marks Alcohol Awareness Week. Further information is available through this link which includes free training sessions and resource available to all. The training is for anyone interested in learning more (public and professional) about alcohol and its effects
03 July 2023- National Co-production Week 2023
Co-production is about working in equal partnership with people using services, carers, families and citizens. It offers the chance to transform social care and health provision to a model that offers people real choice and control. This week marks the eighth National Co-production week which celebrates the benefits of co-production, and is a chance to share good practice and promote the contribution of people who use services and carers in developing better public services. There are lots of great resources and events taking place as part of the week with further information available through this link.
03 July 2023- Skills for Care Deputy Manager Networks
These networks are specifically for deputy managers, team leaders and assistant managers. They are virtual meetings facilitated by a Skills for Care locality manager and are a great opportunity for deputies to meet the challenges they face in their day-to-day work. It is an opportunity to build connections and a peer supportive network, as well as to facilitate the sharing of best practice and learning. To find your local deputy manager network please follow this link
03 July 2023- Higher Learning Now Available for Learning Disability Nurses 
NHS England has developed The Learning Disability Nursing CPD Award which has been specially designed to provide a programme of continuing professional development for learning disability nurses. It can be used as both refresher training for core knowledge, as well as a programme of training to enable progression to various levels of practice and specialist roles. It also provides an opportunity for people from other nursing backgrounds to gain core knowledge about learning disability nursing. To find out more please follow this link.
26 June 2023- ICB Tablet Scheme for Care Providers- Returning of Inactive Devices
At the start of the pandemic, the former NHS Vale of York CCG and NHS North Yorkshire CCG provided the majority of care homes with Samsung TAB A Tablet devices allow residents to communicate with families, to facilitate access to virtual consultations/MDT's with clinical teams and to support staff in accessing training among other purposes. We know from data and a recent survey that a large number of devices remain regularly used and provide an invaluable support to providers. The scheme and devices remain funded until April 2024.
However, there are also a large number of devices that are no longer active for a range of factors. We are also reaching out individually to providers who have inactive devices, but if you aware that your service has a device from the scheme which is no longer required please contact sam.varo@nhs.net and we will be happy to collect it from you. This relates only devices provided by the former CCG's (which have a blue F4IT screen as the background) and not any other scheme.
19 June 2023- Launching The Janet Station- Keeping Hydrated at Sowerby House!
The team at Sowerby House in Thirsk proudly unveiled their fantastic new hydration station last week, which is jam packed full of creative ways to support residents achieve a healthy nutritional intake including a wide variety of fruit, canned and dispensable drinks. The station was named in memory of resident Janet, who's feedback about the availability of drinks helped inspire and shape the team to create the new station. Staff have worked hard alongside nurse Charlotte Collister from our Quality Assurance and Improvement Team to really embed knowledge and culture to support hydration for all within the home- well done team!
For more information on our Improving Hydration in Care Homes Project and how you can get involved please follow this link.
19 June 2023- UKHSA Launches New Alerting System in Collaboration with the Met Office
The UK Health Security Agency (UKHSA) has launched a new Heat-Health Alerting (HHA) service in partnership with the Met Office. The new system will focus on the health impacts that high temperatures could have on the health of the population. A platform for these alerts has gone live which includes the current alert status for all regions of England. Any HHAs will contain the following information when issued:
Headline weather conditions expected in the coming days
An outline of what impacts might be expected
A brief overview of the regional impact assessment
Links to additional information, advice and guidance
During the core alerting season, which is between 1 June and 30 September, UKHSA and the Met Office will monitor the weather forecasts and issue the appropriate alert where necessary
19 June 2023- #Talk Suicide
Anyone can suffer from suicidal thoughts but every one of us can make a difference. A life is lost through suicide every two hours in the UK but suicidal thoughts and feelings affect thousands of us every single day. The #TalkSuicide campaign has been created by the Humber and North Yorkshire Health and Care Partnership to reduce the stigma around talking about suicide by raising awareness of free suicide prevention training available from the Zero Suicide Alliance.
19 June 2023- New One-Stop-Shop Launches for All Things LGBTQ+ Health and Care
For the first time in Humber and North Yorkshire, knowing where to turn for health and wellbeing support as a member of the LGBTQ+ community will be at your fingertips. A new digital hub has launched to make finding support easier for people who identify as LGBTQ+. Launched this Pride month, you can quickly find useful information, services, and support to help you to live a healthy life, as well as contact details for services near you. Visit www.prideinourhealth.co.uk to find tailored information on mental health and emotional wellbeing, screening programmes, sexual health, drug and alcohol use, and eating disorders. You'll also find information on how to register with a GP practice near you and how to change your name and gender on your medical record.
Follow Let's Get Better on Facebook for more tailored LGBTQ+ health and wellbeing information throughout June 2023. 
12 June 2023- National Volunteer Programme Extending Into Adult Social Care
NHS and Care Volunteer Responders, a national volunteering programme, is now available to support adult social care providers in England. Volunteers can help improve people's experience of care and free up time for frontline staff to prioritise support for those who need it most. Initially, care providers will be able to make referrals for 'Check In and Chat' telephone calls. More services will be available soon, with volunteers able to support with shopping and prescription delivery. Volunteers will never be asked to provide personal care or undertake roles that paid staff would do. Making a referral is quick and easy. To find out more please follow this link.
12 June 2023- Delay to Liberty Protection Safeguards 
The Government announced it will delay the implementation of Liberty Protection Safeguards (LPS). In an evidence session with the Health and Social Care Select Committee (HSCSC), Minister for Care Helen Whately said it was 'one of the difficult decisions in looking at priorities in the light of inflation and pressures on resources' and that 'the decision was not taken lightly at all'. They have said they intend to publish a summary of the consultation responses they received and do accept the need to move away from the current process and towards LPS.
12 June 2023- Guiding Principles for Delegated Healthcare Activity 
Together with the Department of Health and Social Care (DHSC) and partners, Skills for Care has co-developed voluntary guiding principles to support person-centred, safe and effective delegation of healthcare activities to paid care workers, including personal assistants. Delegation has been happening for several years to enable people to have more choice and control, with an opportunity to provide a better experience of care. To find out more please follow this link.
05 June 2023-Think Heat Health This Summer
With the arrival of warmer weather and the enjoyment that this can bring, it is important to remember that an increase in temperature can also result in increased risk for some groups in the community. Hot weather can cause people to become unwell through dehydration, heat exhaustion and heatstroke and can increase the risk of heart attack, stroke, lung problems and other diseases.
People in residential and care settings can be at particularly high risk of illness and death especially when temperatures reach 26 degrees or above. It is important to be aware of the increased risk to residents and to know what actions can be taken to address this to keep residents safe during any periods of increased heat.
In April 2023 the UK Health Security Agency (UKHSA) published the Adverse Weather and Health Plan. The Plan brings together and builds on the previous Heatwave and Cold Weather Plans for England. Guidance and resource materials have been developed to support the plan with specific heat health guidance for social care managers, staff and carers recently published.  Other resources which you may find helpful can be found by following the links below:
Heat-Health Alert action card for providers - GOV.UK (www.gov.uk)
Beat the heat: hot weather advice - GOV.UK (www.gov.uk)
29 May 2023- DREaMS Team- Digital Enablement Support Now Available to Domiciliary Providers
The DREaMS (Digital Records Enabling and Management Support) Team has been put together by your local ICS to act as a single point of contact to support or signpost you to the most appropriate resources to help you make best use of technology. They have been working with care homes across the area to date, however are now also hear to support domiciliary providers. They are now proactively contacting providers to identify your digital needs and how they may support you. This includes completion of a survey to understand your organisations current digital maturity. The team are able to assist with any digital query, no matter how big or small. This could include: registering for and using NHS Mail, Data Security and Protection Toolkit accreditation, digital social care record usage, or issues with Wi-Fi/digital connectivity.
The team can also support providers with access to national pots of funding to support improving digital connectivity and implementation of digital social care records. To make contact with the team please see contact details below. The team continue to work with and support care homes in addition, and would encourage those who have not yet been in touch to do so and see how they may be able to assist.
26 May 2023- Physical Activity and Falls Prevention- Setting the Scene
This weeks Olympic bulletin focuses on how by keeping active and building confidence in movement, we can help prevent falls for those in our care. Did you know that 30% of people aged over 65, and half of those over 80 are at risk of falling at least once a year? As well as injuries, people who fall can suffer a loss of confidence and fear of falling again, loss of mobility, an increase in dependency, hypothermia, pressure-related injuries and infection.
As well as previous guidance around 150 minutes of moderate intensity activity, the 2019 guidance from the Chief Medical Officer for England included for the first time, the recommendation that older people include strength based exercise in to their weekly routines (on at least 2 days per week.) This is to help keep muscles, bones and joints strong – all essential in supporting an older person's ability to cope with a fall. A great pectoral summary of the national guidance on physical activity can be found through this link.
Exercise and activity comes in many forms, but most importantly. Some activity is better than none! Whether 'targets' are met or not, reducing sedentary behaviour and moving more has positive health benefits. The benefits of activity always outweigh the risks. All those in our care have their own starting points, and having those person centred conversations are essential to tailoring activity to different abilities and preferences.
​
26 May 2023- Building Strength Through Chair Based Exercises
North Yorkshire Sport have shared a great resource around chair based exercises that you can use in your setting to improve strength, flexibility and stamina. These are broken down into warm up exercises and main exercises, targeted at the shoulders, ankles, spin, upper and lower back, arms and thighs.
22 May 2023- IPC Bulletin for Care Homes- Updated Care Home Infection Prevention and Control Policies
A new set of Community Infection Prevention and Control Policies for Care Home settings is now available. There has been a comprehensive review to ensure the policies reflect national IPC guidance. The most significant change is the inclusion of 'Quick reference guides' for many policies to facilitate timely access to key points. The full suite of policies can be downloaded free of charge through this link or are available to purchase in hard copy format. Details of the significant changes to the policies can be found through this bulletin.
Many providers will have had hard copies policy folders of these policies funded via the ICB or North Yorkshire Council in 2021. A reminder for those who still have the folders to please review and replace with the new policies where appropriate.
15 May 2023- Curious About Care- Values Based Recruitment Tool
Values-based recruitment is essential to ensuring you employ a compassionate, person-centred workforce that is committed to providing quality care. It can be tricky to know how to assess a candidate's values and whether they align with those of your organisation. Skills for Care has worked with social care experts at University of York to create 'Curious about Care', a free evidence-based tool that can be used as part of your recruitment process. It allows you to explore different scenarios with a candidate to better understand their values, helping you assess if they are a good fit for your organisation. For more information please follow this link.
15 May 2023- Emerade Prefilled Injection Pens – Product Recall
You should already be aware of this product recall through your services arrangements to receive drug alerts and patient safety warnings in line with CQC guidance and may already have contacted by the GP surgery regarding this. It is included here simply as a reminder.
If you/your service were not aware of the product recall please ensure that you are signed up to receive such alerts. You can do this via the Central Alerting System (CAS). See information on how to do this through this link. It is advisable to use an email address that several staff can access. The email should be checked daily and relevant information actions taken as directed by the alert.
If you are not aware of the alert the information actions for patients or carers of patients who use Emerade to take can be found through this link.
15 May 2023- Providing Personal Relationships Support 
People providing care and support should be equipped with the right values, skills and knowledge to support people with personal and sexual relationships. Skills for Care recently published a suite of training resources which can be used by training organisations or in-house training teams to improve learning in this area. They include PowerPoints slides, a facilitators guide, lesson plan and learner handouts. They have also produced a short video which discusses how the training materials can be used and why supporting relationships is important. To access these materials please follow this link.
09 May 2023- Dying Matters Awareness Week: 8-14 May 2023
The Dying Matters campaign aims to create an open culture that talks about death and where people feel able to listen and support those who are planning for end of life, who are dying and who have been bereaved. The aim is to break the stigma around death, to challenge preconceptions and to normalise public openness around death and dying. Did you know:
Less than half of adults have made a will
Around 30% of people have let someone know their funeral wishes
Only 7% of us have written down wishes about the care we would want it we couldn't make decisions
Only 25% of us have asked a family member about their end of life care wishes
There are a number of resources as well as quizzes, planning ahead tools and episodes of the Dying Matters Podcast available through this link for you to access in your service and share amongst teams.
09 May 2023- Smiling Matters at Amarna House
Maureen Hole, Sam Varo and Hannah Davies from the ICB recently visited Amarna House in York to present the team with the oral health prize resource box as winners of our World Oral Health Day Quiz Competition in March. The box contained a range of different equipment, resources, tips and ideas to support staff in continuing to deliver high quality and personalised oral care for their residents. We are looking forward to being back at the home in the coming weeks to deliver refresher training to staff.
We know oral health is a really important and intimate part of the care teams across our area deliver day, and crucial to helping those in their care maintain their dignity and prevent disease and wider associated health risks. There are a wide range of resources available through our website to support you and your setting including mouth assessment tools, guidance for managers and comprehensive training session which may be helpful to show to staff.  
03 May 2023- Striding out for Turkish Earthquake Appeal
The Lodge in Hemingbrough have raised an incredible £2200 for the Turkish Earthquake Appeal, which is more than double their initial £1000 target. Residents, staff and families took part in a 5 mile walk from Selby Abbey back to the home- with brilliant support along the way from the community and BBC Radio York. Big congratulations to all the team for their fundraising heroics.
If you have a good news story from your service we will love to share and celebrate together. Please contact sam.varo@nhs.net
24 April 2023- Menopause Awareness Training
This training is available to access free for all individuals working health and social care across Humber and North Yorkshire- Both those experiencing menopause and those playing a vital support role. The sessions focus on what menopause is, why and when it happens and ways of managing menopause. Participants will also gain confidence in having supportive conversations around menopause and how to get the right support together including the important role a partner, team or family member can play in supporting someone through menopause. For further information and to book your place please follow this link.
17 April 2023- Infection Prevention Control Bulletins
The latest Bulletins from the Community Infection Prevention and Control Team focus on: 'Safe management of blood and body fluid spillages' and 'Safe management of sharps and inoculation injuries'. Please follow the links below to view the Bulletin for each setting:
03 April 2023- World Oral Health Day 2023 and CQC Smiling Matters Webinar.
A number of providers across the area took part in activities to mark World Oral Health Day and raise awareness of the steps we can all take to support high quality oral health for those in our care. Thank you for all the teams and residents who took part in our oral health quiz and tested their knowledge. The winner of our competition to win an oral health resources, equipment and ideas you to service to support staff in delivering oral care personalised to the needs of residents will be announced very shortly.
World Oral Health Day this year coincided with the release of CQC's updated "Smiling Matters Report"- A full recording of a webinar sharing the findings of the report can be found through this link.
A range of further resources to support you and your teams is available through this link. This includes a video recording of our training session covering why good oral health is important, how to prevent disease, how to support with delivering daily care (including for those with a learning disability, dementia or at end of life), denture care and much more.
03 April 2023- Fire Risks Associated with Emollients
The fire risk associated with the use of emollient creams has been known about for many years. CQC have been made aware of another death of a person living in a care home due to burns sustained when they became engulfed in flames. CQC have published a learning from safety incident webpage. This highlights the fire risk associated with emollients and signposts to resources, including a short video produced by the MHRA and National Fire Chiefs Council.
It's thought that contributory factors included regular use of emollients, including paraffin-based creams, and a reluctance to bathe or change clothes, increasing the likelihood of a build-up of products on skin and clothes. When prescribing, recommending, dispensing, selling, or applying emollient products, people should be instructed not to smoke or go near naked flames. Clothing or fabric such as bedding or bandages that have been in contact with an emollient or emollient-treated skin can rapidly ignite.
Be aware that washing clothing or fabric at a high temperature may reduce emollient build-up but not totally remove it
03 April 2023- New Training Resources to Help Support Personal Relationships
Skills for Care and Supported Loving have developed a package of training materials to help social care employers develop the skills and knowledge needed to support people who draw on services with personal relationships. Everyone has the right to have personal relationships. People providing care should be equipped with the right values, skills and knowledge to support the full breadth of people drawing on care with their relationships. This is important not just because it is the right thing to do, but because it can lead to better outcomes for people who draw on care. To find out more please follow this link.
03 April 2023- F.A.S.T. (Face, Arms, Speech, Time)
As the NHS relaunches its F.A.S.T campaign, local stroke survivors from across Humber and North Yorkshire share their stories to raise awareness of the risks, signs, and symptoms of stroke. There are around 100,000 strokes in England, Scotland, and Wales every year, with around 33,000 stroke related deaths each year, as well as being a leading cause of disability.
The F.A.S.T. (Face, Arms, Speech, Time) acronym provides a memorable way of identifying the most common signs of a stroke and emphasises the importance of acting quickly by calling 999. To read more including details of our Stroke Contribution Group made up patient and carer representatives, please follow this link.
27 March 2023: International Nutrition and Hydration Week 2023- How North Yorkshire and York Providers Took Up the Challenge
Earlier in March we marked International Nutrition and Hydration Week, as an opportunity to highlight the importance of positive nutritional and fluid intake to the health and wellbeing in our care. It was also a chance for providers to organise their own events and activities to raise awareness and to celebrate the creativity of our care teams in supporting the nutrition and hydration of their residents. We've had an incredible response and have put together a summary showing how our care providers took part in the week, which includes lots of great ideas that other providers can take away and use in their settings. The week saw everything from mocktail tasting evenings to residents and staff cooking up some tasty and nutritious treats together, and from fun quizzes to amazing tea parties. To see how everybody got on then please follow this link.
The report also has details of the Improving Hydration Quality Improvement Programme. If you would be interested in taking part then please follow this link for more information.
27 March 2023- CQC Smiling Matters Report
CQC 2019 review of oral health in care homes found steps were often not being taken to ensure that people get the oral health care they need to ensure that they are pain-free and that their dignity is respected. This follow-up review of how providers have responded to its recommendations from 2019 showed that improvements were being made. The report shows there have been improvements in the understanding of how important oral health is to keep people healthy.
The review found:
Care homes are much more aware of the NICE oral health guideline.
More than double the proportion of care plans fully covered oral health needs
The percentage of care home providers saying that staff always (or mostly always) receive specific training in oral health has doubled
Inspectors remain concerned that people living in care homes are missing out on vital care from dental practitioners – both at the right time and in the right place.
Care home providers also highlighted that not enough dentists were able or willing to visit care homes to treat people who may be less mobile. 
27 March 2023- Norovirus- Reminder for Health and Social Care
Laboratory testing shows a sharp increase in reports of confirmed cases of norovirus – the most common infectious cause of vomiting and diarrhoea. National surveillance data shows laboratory reports of the virus are significantly higher than the average at this time of year with reports being almost double the five season average pre-COVID 19. The UK Health Security Agency are sharing messages on how people can help reduce the spread of norovirus. They are also reminding health and social care settings of the existing guidance on managing norovirus outbreaks to help stop the spread of infection. 
For more information on Norovirus, read our blog. You can also download and use our social media assets with helpful guidance on reducing norovirus transmission below: 
20 March 2023- Care Homes COVID-19 Admissions- Update for Providers
The Community Infection Prevention Control Team have put together an update for providers shared at this weeks Care Connected, providing guidance for admitting residents during a COVID-19 outbreak. This covers the expectations around testing on discharge, and guidance on the risk assessment and the need to take account of factors including size of outbreak, care environment and uptake of booster vaccinations. The guidance for providers is that:
The registered manager can accept the admission, providing the risk assessment indicates it is safe to do so.

Care home providers must be able to refuse admissions where they feel they cannot provide safe care and they must not be put under undue pressure
For further information on queries please call 01423 557341 or email: infectionprevention.control@nhs.net
20 March 2023- New Study to Examine Asymptomatic Testing of Care Home Staff for COVID-19​
NHS Test and Trace is carrying out a study called VIVALDI-CT to examine the health impact of asymptomatic testing of care home staff for COVID-19. The aim is to make sure future testing policies protect the sector from COVID-19 and other respiratory illnesses. University College London are looking to recruit 280 care homes for the study where staff will either be asked to take regular lateral flow device tests or simply follow the testing guidance in place at the time. ​ Those interested in participating in this study, please contact: cctu.vivaldi@ucl.ac.uk​
13 March 2023- Chief Nurse for Adult Social Care Awards- Nominate Your Team!
The Chief Nurse Awards are an opportunity to recognise the outstanding contribution made by social care staff, and celebrate those who go above and beyond in their work, provide outstanding care, commitment and inspiration to colleagues. As well as being able to nominate individual staff members for a gold and silver award, there is now also the chance to nominate your team! The criteria for the new team award is:
Recognising creative, innovative and effective team approaches.
Demonstrates high level of performance, capability and commitment that goes beyond what's expected.
Demonstrates commitment to users of services through outstanding person-centred care which is recognised and supported by family, friends, or colleagues.
Further information on the award including the nomination criteria can be found through this link. We would encourage providers to have a think about staff meet these criteria and deserve recognition. We're happy to support with any nominations, and if you submit an application please copy us in so we can also celebrate the outstanding work undertaken everyday by care staff in our area.
13 March 2023- Care Connected- Your Provider Forum: Launching 05 April
From Wednesday 05 April we are excited to invite all care providers and partner organisations from across North Yorkshire and York to join us at Care Connected- our re-launched provider forum designed to help you access the updates relevant to you and your teams from across health and social care in one single place. North Yorkshire Council, City of York Council and NHS Humber and North Yorkshire ICB have come together to collaboratively run the new forum which is designed to bring you the latest guidance changes and updates both locally and nationally, quality improvement initiatives, market updates, public health information, workforce and learning development opportunities, your chance to ask questions and meet with fellow providers and much more!
Care Connected will take place every two weeks starting from Wednesday 05 April from 10.30-11.30 through Microsoft Teams. Make sure you set a recurring reminder in your calendars to join us! Joining details will be send ahead of each meeting.
The new group is shaped around our providers, and we want to continue to hear your voice on what you want to see at Care Connected including agenda items and questions you would like answering. Further information can be found through this link.
13 March 2023- A Guide to What to do After Someone has Died- Practical Advice and Support
St Catherine's Hospice have a produced a usual resource can be used by care staff as well as families on the practical steps to be taken after someone has died. practical steps that need to be taken after someone has died. This includes what to expect around verification and certification of death, funeral planning, access to bereavement benefit and which organisations to inform.
13 March 2023- React To Resources
A reminder that as there are a wide range of training and quality improvement resources available through the "React To.." module. This is in addition to the React to Red and React to Falls programmes for which support continues to also be available through our ICB Team. Other modules available include:
React to Deterioration
React to Quality Improvement
React to Home Rounds
React to Frailty
React to Moisture
React to Infection
React to Malnutrition and Hydration
React to Dementia
React to Feet
06 March 2023- ENRICH- Enabling Research in Care Homes
ENRICH has been set up by the National Institute for Health Research (NIHR), the largest funder of research in the UK. Improving the lives of older people living in care homes is a major UK government priority. In 2015 the ENRICH 'Research Ready Care Homes Network' was set up to carry out research with care homes. In the Yorkshire and Humber, there are currently over 100 homes signed up and we are looking for further sites to sign up for the network.
What are the benefits of signing up to ENRICH?
Signing up to the network can help you:
Take part in research projects which can potentially benefit your staff team and residents.
Enable you and your staff to learn about research that can contribute to better care for residents.
Receive information on best practice, research and training.
Have a named link person (your Engagement Officer) to research in Yorkshire and Humber.
Attend conferences chaired by expert speakers.
Promote your home through the promotional materials we develop such as blogs, newsletter and videos. 
What would your participation involve?
Joining the network is free. If you decide you would like to sign up to the ENRICH 'Research Ready Care Home Network' we would ask that you:
Get in touch with your local ENRICH Facilitator Paul Atkin and/or Engagement Officer Tom Smith/Helen Permain (Contact details below).
Complete the online application forms to provide the ENRICH team with some basic information about your home (e.g. size, registration and type of residents).
Consider taking part in research (However, joining the network does not mean that you are obliged to take part in research). You are able to choose the research that is most important to you and your residents.
Display materials such as posters and leaflets in your home.
If you would like to learn more about the ENRICH Research Ready Care Home network then visit www.enrich.nihr.ac.uk
A great video recorded by Lizzie Hancock (Manager of Fulford Nursing Home in York) discussing the benefits of research in care homes can be found through this link.
If you would like to hear more about ENRICH and how we could work with your home, please contact Tom Smith (ART Engagement Officer – Vale of York) tom.smith@nihr.ac.uk (07790771440) or email the ENRICH team on yhs-tr.enrichyh@nhs.net
06 March 2023- New Medication Guides for People Working in Adult Social Care
Earlier this month the Department of Health and Social Care published three new adult social care medicines best practice guides. These cover: 
Each guide looks at best practice in managing and recording medicines and can be downloaded from their website using the links above.
06 March 2023- Access New Qualifications Through DN Colleges Group- Open to All Health and Care Staff Across Humber and North Yorkshire
Through our partnership with DN Colleges, NHS Humber and North Yorkshire ICB are offering you the opportunity to gain new skills and qualifications via a bespoke online learning portal. This exciting offer is fully funded and open to all health, care and VCSE staff and volunteers across our system.
The qualifications available are at academic levels 1, 2 and 3 and cover a diverse range of subjects relevant to clinical and non-clinical roles. There are also qualifications around quality improvement, leadership, equality and diversity and personal wellbeing.
To be eligible to enrol, staff and volunteers must be employed (paid or unpaid) by one of the HNY's health, social care (including independent sector) or voluntary, community and social enterprise (VCSE) organisations. You do not have to be NHS staff to access the training.
Please note, there are no restrictions on the number of level 1 or 2 qualifications an individual member of staff or volunteer can complete. Level 3 qualifications are available to those who do not presently hold a level 3 (A-Level or equivalent) qualification.
Paper-based course materials and additional learning support is available for some courses. Please request this via the enquiry form here. Click here to find out more about the courses available and how to enrol.
06 March 2023- Bowel Cancer- Help Us, Help You
In a new 'Help Us, Help You' campaign, NHS England is encouraging people who have been sent an NHS bowel cancer screening kit to complete the test. Bowel cancer is the fourth most common cancer in the UK and detecting it at the earliest stage makes you up to nine times more likely to be successfully treated. But, almost one third of people who were sent an NHS bowel cancer screening test in England last year did not go on to complete it.
Just a tiny sample detects signs of cancer before you notice anything wrong. The test is simple to complete and can be done in the privacy of your own bathroom. Anyone aged 60 to 74, who lives in England and is registered with a GP practice will be sent a test in the post automatically, every two years. NHS England is also extending this to include all 50-to-59-year-olds by 2025.
So, the NHS is asking anyone who is sent a bowel cancer screening test to remember to complete it. Put it by the loo. Don't put it off. Your next poo could save your life. More information here.
27 February 2023- Security in the Workforce- Cooking Oil Theft
We have been alerted to another incident of potential cooking oil theft. Please ensure you report your concerns to the police via 101
Security in the workplace is everyone's responsibility and helps to keep yourself, your colleagues and those you support safe. Here are ways you can reduce risk at your service.
Checking the official ID of visitors
Visitors must sign a Visitors Book
Visitors must have a confirmed appointment prior to arriving
Reviewing your Confidentiality Policy to ensure it is current and up to date
Checking with your Manager when an unexpected visitor arrives
Challenging any unknown visitors/persons who arrive to your premises, checking who they are, who they are visiting and the reason for their visit
Checking the Visitors ID Badge against their photograph and the name they provide you, If necessary contact their employer to check their identity is correct
If you are unsure about a visitor, you should politely deny them access until you are able to confirm their identity and business. In some cases where a visitor refuses to leave or may become aggressive, you may need to request assistance from the police.
27 February 2023- LeDeR: Learning from the Lives and Deaths of People with Learning Disability or Autism
Providers are encouraged to please read this summary of the LeDeR Programme, which anybody with a diagnosed learning disability or autism is referred into when they die. The overall aim of the LeDeR programme is to help reduce premature mortality and health inequalities in this population, through driving improvement in their lives and in the care that they receive. People with a learning disability and / or autism experience significant health inequality when compared to the rest of the population. Learning and themes are collated locally and workstreams are discussed via Local Steering Group, an all local themes and learning are fed up into the national LeDeR system.
To discuss LeDeR further- please contact Jennifer.MacNeill@nhs.net
27 February 2023- Right Care, Right Person- Updated Briefing
In close collaboration with health and social care partners across North Yorkshire and the City of York, North Yorkshire Police have introduced a significant 'Right Care, Right Person' model designed to ensure that when there are concerns for a person's welfare linked to mental health, medical or social care issues, the right person with the right skills, training and experience will respond.
In recent years, police officers have often been required to offer support to those who really require specialist medical or psychological care.  Under 'Right Care, Right Person', our officers will no longer be taking on this responsibility when it is not appropriate to do so. Indeed, police intervention can have a detrimental effect on vulnerable patients who feel they are being criminalised because of their health or social care issues.
The care will now be provided by the agency that can best meet the individual's needs. Similar schemes have already been successfully adopted by forces in Humberside, Lincolnshire, Hampshire and The Metropolitan Police.
A presentation was given at last weeks Care Connected which gives more context to the changes and how these might apply in practice.
To view the full briefing- please follow this link.
22 February 2023- National PPE Portal- Check Your Supplies
The Government recently announced the decision to extend the central, free provision of personal protective equipment (PPE) to the health and care sector for protection against COVID-19, by up to one year, to March 2024 or until stocks run out. This means the scheme will continue to provide protection for frontline staff, as part of the Government's Living with COVID-19 strategy. There's also a list of dates showing when supplies of individual PPE items are likely to end- Click here review the dates.
Please check the list as some may run out prior to March 2024 and you will need to purchase your own.
22 February 2023- New Digital Leadership Programme 
The Digital leadership programme is a national development between Skills for Care and the National Care Forum for both new and experienced managers of adult social care services. The learning programme will support managers to gain the underpinning skills and knowledge of digital leadership that can be practically applied when implementing technology in a care service.
To find out more about the programme please follow this link.
22 February 2023- Peppy Menopause Support
Are you struggling with your Menopause symptoms? Do you feel like you're not getting the help or support you need? If your answer to these questions is yes, then the Peppy Health Menopause support app might be for you.  We have partnered with Peppy Health and have a number of app licences available to health, care and local authority staff and volunteers across Humber and North Yorkshire free of charge. There is an amazing range of support available within the app including
One to one consultation with expert practitioners
Symptom management advice and treatment guidance
Live broadcast events with expert speakers
Tailored mental wellbeing support
Peer support groups
General wellbeing and life-stages advice and guidance
To watch our short information video that gives you the information you need about the Peppy Health app and how to apply for a licence please follow this link . If after watching the video you would like some further information please email us at hny.wellbeing@nhs.net. If you think the Peppy health app is for you please follow this link Peppy Application (office.com)  to complete our application form and we will aim to get back to you at the earliest opportunity.
22 February 2023- Are you Finding it Difficult to Afford Period Products?
According to recent surveys women and/or people who have periods spend on average £11 per month on period products or an equivalent of £128 per year. With the current squeeze on household incomes this may feel like a significant amount of money. Did you know that there are sustainable, reusable period products available and by switching to these types of products that last on average 5-10 years you could see savings of between £640-£1280 over this time period. Reusable products are also a more sustainable option to disposable products that make an important contribution to reducing the amount of plastic waste in our oceans and overall having less impact on our planet.
Here at Humber and North Yorkshire (HNY) Health and Care Partnership we have partnered with Hey Girls, an award-winning period product social enterprise, to purchase a stock of reusable period products including Period Cups and reusable Period Pads that are now available free to staff/ volunteers in health and care across HNY. If you would like some more information on these products including how they are used we have included both of the HEY Girls webpage links below where you can find lots of helpful information particularly in the FAQs tab.
Cup Combo Kit | Hey Girls | Period Product Social Enterprise
Reusable Day Pads | Hey Girls | Period Product Social Enterprise
If you would like us to provide you with either one of these products free of charge or would like more information on these products, please email us at hny.wellbeing@nhs.net.  All emails will be treated with confidentiality.   
13 February 2023- T34 Syringe Driver Request- Scarborough, Ryedale and Whitby Nursing Homes
If you have not done so already please can you return any old CME T34 syringe drivers to Medical Engineering Department at Scarborough Hospital either via post or transport. Please check all drawers and cupboards for any that you may have stored away. They are identified by having T34 on the label. The newer syringe drivers models provided have BD Bodyguard T on the them.
The address to return devices to is: Medical Engineering Department, Scarborough Hospital, Woodlands Drive, Scarborough, YO12 6QL. For any further queries please contact: shaun.bryan1@nhs.net
13 February 2023- Disposal of Expired Test Kits
NHS Test and Tace have identified a number of COVID-19 test kits being registered are past their expiry date. They ask that you check the expiry dates of your test stock, both onsite and test kits staff have at home, before use and dispose of any expired kits. If you require replacements for any expired test kits, please place an order on the ordering portal or contact 119 who will be able to assist you.
If you have one carton of expired test kits these can be disposed of in general household rubbish or as clinical waste. The outer box the test kits came in can be recycled subject to your local recycling arrangements. 
If there is more than one carton providers must inform their waste contractor that they are disposing of unused test kits. This is a requirement of the Duty of Care regulations, as part of the Environmental Protection Act 1990, to adequately describe their waste.
Please note Test and Trace do not collect expired test kits.
13 February 2022- New Video and Guide to Accessing the Oliver McGowan Mandatory Training e-learning
Skills for Care have partnered with Health Education England to produce an instructional video and guide to explain how social care providers can access the Oliver McGowan Mandatory Training e-learning for healthcare (elfh) e-learning programme. The video and guide can be accessed through the Oliver McGowan webpage.
 06 February 2023- Indoor Air Quality in Care Homes
The COVID-19 pandemic revealed just how important ventilation is as part of infection prevention and control, especially for respiratory infections. Good ventilation reduces infection risks and can improve the health and well-being of people living, visiting or working in care homes. Skills for Care have published a recent article highlighting how care homes can Understand and manage the ventilation in their settings. This builds on research from the European Respiratory Journal exploring ventilation respiratory health in elderly residents living in nursing homes in Europe.
The AFRI-c study is run by the University of Bristol is investigating the clinical and cost effectiveness of portable HEPA air filters in reducing symptomatic winter respiratory infections (including COVID-19) in residents of older people's care homes with 20 or more residents. The study are looking for participants for 2023- and are available to offer payments of £4000 for intervention homes and £3000 for control care homes. Further information including eligibility criteria, FAQ and the expression of interest form can be found through this link.
06 February 2023- End of Life Care eLearning for Care Workers and Nurses Working in Care
It's vital those supporting people at the end of their life are suitably trained so they can confidently provide high-quality, personalised care. The End of Life Care for All eLearning programme (e-ELCA) includes specialist learning pathways for care workers and for nurses working in care homes. Modules include advanced care planning, communication skills and spiritual care amongst other topics essential to consider at the end of somebody's life. To access the e-learning please follow this link.
06 February 2023- First Steps Into Research Programme
The First Steps into Research Programme is a great opportunity for someone to enhance the skills, gain the motivation, and develop the knowledge needed to create a pathway to a career in health and social care research. The programme run by the National Institute for Health Research (NIHR) aims to help participants:
Understand research through observing it in practice

Have a greater understanding of research and the development of knowledge in how to pursue a future career in research

Have an awareness of international ethical, scientific and practical standards to which research is conducted.

Gain an awareness of the NIHR, what we do, and how we support research

Further your personal development
Applications are now open with further information on the programme available through this link, and cohort dates can be found below:
NHS (non-medics)- Applications close in May and the course will commence in September
Local authority, Charity Sector and Social Care- Applications close in October and course will commence in January
30 January 2023- Registered Manager Networks for Scarborough and Selby Areas
Would you be interested in having your own Registered Manager's network within the Scarborough and Selby areas ? 
Skills for Care are keen to hear from Registered Managers in these areas who would be willing to chair network meetings providing a safe space and peer support. A network chairs development programme is also available.  Some administrative support and financial assistance is available, from Skills for Care, to support each network.
If you would interested and would like more information please contact: Angela.Thompson@skillsforcare.org.uk
16 January 2023- Digital Transformation Funding for Care Homes- DREAMS
The DREaMS (Digital Records Enabling and Management Support) Team is our local a single point of contact to support or signpost care homes to the most appropriate resources to help you make best use of technology. Funding is available through the team for Digital Social Care Records (DSCR) or sensor-based falls technology.
To be eligible for the Digital Transformation funding, you must be applying for a system from one of the NHS assured suppliers for DSCR- further information on this list can be found through this link. A decision tree is available to aid your choice in supplier to ensure they offer what is needed for your specific home. This funding is only for new systems and cannot be awarded retrospectively. For sensor-based falls the NHS have not yet produced an assured supplier list, therefore when applying for funding please obtain 3 different quotes from companies as you may be requested to provide this information during the approval process.
Upon completion of the application form please provide a copy of the relevant quote for which you are requesting funding. The funding will cover the implementation costs of a DSCR or sensor-based falls technology, the ongoing costs will have to be picked up by yourselves. Further information please contact - dreamsteam@eastriding.gov.uk to discuss further and for an application form. (If you are applying for more than one home, please submit a separate application for each home).
16 January 2023- Continence Training Opportunities (Vale of York Providers)
York and Scarborough Teaching Hospitals NHS Foundation Trust have arranged a number of bowel simulation and catheterisation simulation trainings during 2023 which are open to care home nurses from within the Vale of York area. Further information on these can be found through this link. Places are limited to anybody interested is encouraged to contact clare.markwell@york.nhs.uk to book your place.
10 January 2023- Made with Care Recruitment Campaign
The Made With Care campaign is underway to encourage people with caring values and behaviours to join the adult social care sector. As part of this campaign, employers can access helpful resources like application and advert templates, promotional images and a jobs board to advertise your latest opportunities. To view the resources- please follow this link.
10 January 2023- Skills for Care Apprenticeship Employer Support Pack
In partnership with the Department for Education, Skills for Care's new apprenticeship employer support pack is now available. This guide shows you the progression routes into an adult social care career, and how apprenticeships can be used to support professional development and a long-term career in the sector. To view the guide please follow this link.
03 January 2023- Reminder of Suspecting Potential Influenza Outbreaks in Care Homes
Influenza is currently circulating in the community, with an increased number of cases and outbreaks seen in care homes in recent weeks. A Poster is available showing when providers should contact the Health Protection Team for suspected outbreaks of influenza. We would encourage providers please report early so that testing can be arranged if you become aware of a possible outbreak. Your local Health Protection team can be contacted on phe.yorkshirehumber@nhs.net or 0113 386 0300
03 January 2022- Think Sepsis
A reminder that while high temperatures above 37.8 can be an indicator for potential sepsis,  it's also important to be vigilant of low temperatures below 36 which can also be an indicator for severe infection. Sepsis is a life-threatening reaction (sometimes called septicaemia or blood positioning) to an infection when your immune system overreacts to an infection and starts to damage your body's own tissues and organs. It's important to trust your own instincts when you suspect someone in your care may have sepsis. Should you have any concerns about an individual please don't hesitate to contact Immedicare for those services who have the service in place, or 999 for those who don't.
There is guidance on red flag symptoms to look for available on the national NHS website including guidance around sepsis for those with learning disabilities.
19 December 2022- Merry Christmas to all Our Care Providers and Partner Organisations
As this is the last bulletin of the year, we would like to take this opportunity to wish a very Merry Christmas to all you and your teams, as well as all your families and those in your care. Thank you to you all for continuing to work tirelessly, and going above and beyond to keep some of the most vulnerable in our communities safe and well despite continued difficult conditions. This year we launched our  "Quality Assurance and Improvement Team" with the aim of working collaboratively between health and social care to provide coordinated and joined support to all our care providers across the whole York and North Yorkshire, and have enjoyed working with you and your teams to compliment the proactive and innovative work that you are already doing every day to support great quality of care for those who you support. We've seen the power of how we can come together this year through initiatives such as the Care Provider Olympics where over 600 individuals took part to promote physical activity across the sector, and our recent Achieving Excellence Conference which highlighted new and innovative ways of working and opportunities around hydration, nutrition, digital care and the role of the nurse in social care to name just a few.
We hope you all get a chance to have some well-deserved rest at some point over the Christmas period, and wish you all the best for a happy and safe new year heading into 2023.
19 December 2022- Respiratory Infection Guidance for Providers
During the winter months we are seeing an increase in respiratory infections including outbreaks of Covid-19, Influenza and RSV (Respiratory Syncytial Virus). Unfortunately, many of these are similar in symptoms so differentiating between them can be difficult.  When a person with a respiratory spread infection coughs or sneezes, millions of viral or bacterial particles are released from the mouth or nose in respiratory droplets. These droplets travel in the air, contaminating people and surfaces in their path.
Precautions to take include:
Consider isolating affected individuals
PPE to be worn when in close contact with individuals with respiratory symptoms will include Type IIR fluid-repellent surgical mask, eye protection such as a visor, plastic apron and gloves.
Dispose of used PPE in the appropriate waste stream
Respiratory and cough hygiene ('Catch it, Bin it, Kill it') using disposable tissues
Good hand hygiene
Regular cleaning and decontamination of the environment
Open windows to help ventilate areas with fresh air to disperse virus particles
Do not attend work if you feel unwell
Encourage vaccinations for staff and service users
For the latest Covid-19 guidance for adult social care please follow this link.
On Behalf of All the Members of the Quality Assurance and Improvement Team
13 December 2022- Achieving Excellence in Health and Social Care Conference: Slides Now Available
Thank you again to all who joining us at the Achieving Excellence Conference in York last week, and contributing to a really collaborative and positive day bringing together nearly 200 attendees from across the sector, and highlighting some of the amazing practices and joint work taking place within North Yorkshire and York. It was great to meet so many of you face to face and to discuss how what we can do together drive quality improvement and support those in our care. The links to all the slides from the event can now be found through this now through our website- which includes presentations on the opportunities for nursing within social care, the role of the care home lead GP, pilots around hydration, nutrition and insulin administration, advance care planning, digital opportunities for care providers, the use of Immedicare in care homes and public health developments among others.
13 December 2022- Oral Health in Care Home Residents Presentation and Slides- Resources for Staff
Maureen Hole presented an in depth and informative session at a recent Care Connected forum providing guidance on how to assist the oral health of residents in your care, which may be helpful to show or cascade to staff. The session covers why good oral health in important, how to prevent disease, how to assess the mouth and plan and record mouth care, how to support with delivering daily care (including for those with a learning disability, dementia or at end of life), denture care and accessing dental support. The recording of the session and slides along with a number of other resources you may find useful are available through our website.
For any further queries please contact maureen.hole@nhs.net
13 December 2022- Launch of the Oliver McGowan Mandatory Training eLearning
The training has been co-produced, trialled with over 8300 health and care staff and independently evaluated. The training is now a requirement for all health and social care staff.
The eLearning package is the first part of training, which has now been launched.
It is being delivered by eLearning for healthcare (elfh)
Visit the Health Education England website to find out more and find answers to FAQs.
Enquiries on The Oliver McGowan Mandatory Training on Learning Disability and Autism should be directed to ommtprogramme@hee.nhs.uk
05 December 2022- Christine Burnett- BBC Make a Difference Award Winner
We were delighted to hear that Christine Burnett who has worked at Ebor Court in York for the last 10 years, has recently won the BBC Make a Difference Award in the Carer Category. The award for which she was nominated by her friends and colleagues, recognised Christine for her outstanding contribution in improving the life of an individual or group of people by caring for them on a regular basis. Further information can be found through this link- and a big congratulations to Christine for being recognised for this accolade. Award like demonstrate the sheer amount of passion in our sector, and the number of people who go above and beyond to support those in their care.
If you have any good news stories from your service we would love to share them- Please contact sam.varo@nhs.net to include in a future bulletin.
05 December 2022- New NICE Advocacy Guidance
This new guidance covers advocacy for people using health and social care services in all adult settings (including young people under 18 using adult services). It describes how to commission and deliver effective advocacy, as well as identifying who should be offered advocacy (including who is legally entitled to it). It also covers monitoring and improving advocacy services, and training and skills for advocates and practitioners. To view the new guidance please follow this link.
28 North Yorkshire 2022- Controlled Drug Incident Reporting
Incidents and concerns involving controlled drugs should be reported to the Local Controlled Drugs Accountable Officer (CDAO). This is in addition to your usual incident reporting processes. Reports to the CDAO are made online at www.cdreporting.co.uk.
If you have not registered with the website previously you will need to register if you need to report a CD incident. The website is being upgraded on the 1 December 2022 and if you are currently registered you will need to reregister after that date, however you will still be able to see any past reports once you are logged in. Details about the upcoming changes are provided on the CDAO reporting website when you log in. If you have any questions please email karenlepper@nhs.net
28 November 2022- Helping You Stay Well This Winter
If you're worried about your health, don't delay, your NHS wants to see you – help us help you get the care you need this winter. Winter conditions can be bad for our health, especially for people aged 65 or older, and people with long-term conditions such as heart or kidney disease, COPD (including emphysema and chronic bronchitis), asthma or diabetes. A leaflet produced by the NHS with important information that can help you stay well this winter can be found through this link, which may be particularly useful to those colleagues visiting who visit residents in their own homes. This covers how to access winter vaccinations, staying warm, accessing prescriptions, keeping active and mental support among others.
A reminder that support and guidance to help with living costs is available from our local authorities, and can be found through the below links:
28 November 2022: NHS Mail- Account Deletion Period Changes
Given recent cyber security risks, nationally changes have made to reduce the time NHS Mail accounts can be inactive to maximise protection against malicious attacks. Accounts will now be classed as inactive if they haven't been used in the last 30 days, and will be deleted if not used within 60 days. Accounts can still be re-activated by contacting the helpdesk for a further 30 days- but after 90 days they will be permanently be wiped. We would therefore encourage care sector colleagues who have accounts to please continue to log in regularly to ensure you retain access.
28 November 2022- Celebrating our Olympic Champions: Getting Moving to Fight De-Conditioning
Over the last month our team have been touring the area to hand out trophies to our fantastic Olympic champions from the 2022 North Yorkshire and York Care Provider Olympics- to celebrate how their staff and residents valiantly competed against other providers to get active this summer and highlight the health benefits of physical activity for those in our care .It really inspiring to hear from teams how much they enjoyed taking part in the events, and being able to come together to celebrate their success. Photos from the presentations and the competition as a whole, as well our final medal table and recording from the Olympic prizegiving ceremony in September can be found through our website. North Yorkshire County Council have also published an article showcasing how the event captured the imagination of providers across our locality. We're already looking forward to the 2023 running of the competition- which promises to be equally well contested for the care provider Olympic title.
21 November 2022- International Stop the Pressure Day 2022- What is a Pressure Ulcer and Moisture Associated Skin Damage?
Thank you to all those who took part in this year's International Stop the Pressure Day, to raise awareness of the impact pressure damage can cause and how we can work together to prevent it in our services. Sarah Coggon (Tissue Viability Nurse, York Hospital) provided a really comprehensive refresher session at last week's Partners in Care which covered the causes of pressure damage, signs to look out for, categorisations, difference between pressure damage and moisture and how we can prevent and respond to them for those in our care. The slides from this session can be accessed through this link.
21 November 2022- Awareness of Swallowing Difficulties- Training Video for Care Homes
Humber Teaching NHS Foundation Trust's SALT team have produced a video training session on awareness of swallowing difficulties. The team provide the community nursing service across the Scarborough, Ryedale, Filey, Whitby and Pocklington patcj. This 30 minute video is appropriate for carers and registered nurses, and would also be beneficial to kitchen staff and people who are new to care work. The focus is on awareness of swallowing difficulties and the steps prior to diet and fluid modification, and references the a care home swallowing pack. There are plans to make a further video covering diet/fluid modification which will be shared once ready.
21 November 2022- Syringe Driver Training
Further information on upcoming training sessions available to nursing staff across the patch to support in using syringe drivers can be found below.
21 November 2022- Save on your Energy Bills: Special Support for Social Care
A programme has launched to support social care workers, people who draw on care and support, and family carers to save hundreds of pounds on their energy bills. Taking Charge offers free interactive webinars and accessible resources, specially tailored to the home-life and working routines of people who work in social care, and the people they support. Created by Community Integrated Care, it draws together expert advice from leading energy organisations and the perspectives of people it supports and their colleagues. For more information please follow this link.
14 November 2022- Courier Fraud Alert for Care Providers
The Economic Crime Unit at North Yorkshire Police have a circulated an alert to providers, following an increase in cases of 'Courier Fraud' specifically targeted at residents of care homes and retirement villages. Courier fraud occurs when a fraudster contacts victims by telephone purporting to be a police officer or bank official. Victims are then asked to co-operate in an investigation by attending their bank and withdrawing. It will typically follow one of the below 4 patterns
Bank card expiry: Fraudsters claim to be from the victim's bank and say their card is no longer valid. They ask for the pin number and then send a "courier" to collect the card before using it for fraudulent purposes.
Purchasing high end items: The suspects pretend to be police officers and ask the victim to help with an undercover operation by purchasing expensive items like watches, jewellery and gold. One the item is bought, the victim will hand over the item to the criminal.
Computer takeover: The fraudster telephones the victim, purporting to be from their internet service provider, saying that they have had an issue with their internet connectivity and they are due compensation.
Counterfeit cash/bank investigation: A person claiming to be a police or banking official informs the victim that they need to help with a banking corruption investigation. The victim is told to withdraw a large amount of money and the cash is picked up later by a courier to "check for fingerprints or to identify counterfeit bank notes"
Providers are asked to be vigilant, and that anyone who receives an unexpected call from someone claiming to be one of these officials should verify they are speaking to someone genuine: hang up, wait five minutes and call back on a number they know is genuine.
14 November 2022- Climbing to New Heights
This week we are sharing the story of Agnes Kaye who is a resident of Hambleton Grange Care Home in Thirsk, who at the age of 98 has recently become the oldest person to complete a 50-foot tree top challenge!  Agnes grew up on a farm in Kipling in Scotland, and would climb every tree in the area as a child, and spoke to her care team about the joy she felt when she would reach the top of a tall tree- and  how much she wished she could climb a tree once again. The care team took up the challenge to make this possible, got in touch with Carlton Lodge Climbing Centre, who invite Agnes to take on their Tree Climbing Challenge. Upon completing the challenge Agnes was named 'most spritely and mature person to climb this tree'.
The full story can be found through this link. A big congratulations to Agnes on her amazing achievement, and also to all the team at the home for all their hard work to make this possible. This demonstrates a great example of how our providers across North Yorkshire and York are delivering personalised care to those in their care.
If you have any good news stories from your service we would love to share them- Please contact sam.varo@nhs.net to include in a future bulletin.
14 November 2022- Energy Priority Service for Care Provider and Vulnerable Individuals (Updated with additional information)
Ahead of winter and following recent incidents resulting from storms and burst water mains, we are re-sharing the below links it has to support any care settings are not registered with their utility companies as a priority service/customer. If not registered, when an incident occurs which does not trigger a multi-agency major incident response utility companies use their priority customers information to prioritise a response and not information from other agencies.  Therefore, support offered to care settings may be delayed and they would be included in the response to the wider public, which could lead to a lengthy wait before any action is taken. Please ensure you have registered your service as a priority service/customer and make reference to this in your Business Continuity Plans. Links to the main utility providers are:
Information About Priory Service Registers
Services Directory | Northern Powergrid
Yorkshire Water - Priority services register
Priority customers | Northern Gas Networks
Useful information can also be found through this link to support vulnerable individuals living in the community useful information for vulnerable people in the community to join the priority service register. This also has further information on financial relief measures and how to access them– including warm home discount, cold weather discount, winter fuel payment and cost of living relief.
07 November 2022- Good News Story- Selby Friday Fun Club
We've previously shared the amazing work undertaken by Paul Evans (Senior Carer at The Lodge in Hemingbrough, run by Action For Care) in going above and beyond in supporting those in his care both within the home and the wider community. He had been recognised with both an MBE and a Chief Nurse for Adults Social Care Award for his work which has included setting up a deaf hub and supporting community homelessness services as a community champion.
Paul has recently set up a new social club having identified a lack of opportunities in the Selby area for individuals in the community who struggle socially. The new group runs on Friday every other week, and is a chance to play music, socialise and play bingo among a wide range of activities (including recently holding a Halloween disco). The group has been really well attended, and is already a vital local resource to allow people who may not have previously been able to meet with others in a social environment to do so- and key is promoting mental wellbeing.
If you have any good news stories from your service we would love to share them- Please contact sam.varo@nhs.net to include in a future bulletin.
07 November 2022- New Skills for Care Resources to Support Culturally Appropriate Care
Skills for Care has published a set of resources to help anyone involved in the care and support of individuals to have a clearer understanding of culturally appropriate care and what that may mean to individuals they support.  
The 'Culturally appropriate care guide' covers a broad range of topics that will help you to learn about and be sensitive to people's cultural identity or heritage. To support the learning within the guide, Skills for Care has also published a series of resources for use in training and development. These cover supporting individuals from ethnic minority groups and backgrounds, stereotyping, and supporting relationships and people who are lesbian, gay, bisexual, transgender, queer and others (LGBTQ+).  
To view the resources, please follow this link.
31 October 2022: Hypothermia- Recognising and Prevention
As winter approaches and given the rising costs of energy, we are mindful of the risk the hypothermia can pose to the vulnerable in our communities in the coming months. Please find through this link a set of guidance from NHS Humber and North Yorkshire ICB which may be helpful to providers in recognising and preventing hypothermia for those in your care. It details the most at risk groups, symptoms to watch out for and how to respond should you suspect some has hypothermia.
24 October 2022- DHSC Updated Illustrated Personal Protective Equipment (PPE) Guides 
The Department of Health and Social Care have updated their illustrated guides for PPE and have published a new version of the visual PPE donning and doffing guide. Illustrated guides now align with the current guidance on PPE outlined in the COVID supplement which has not changed.  
17 October 2022- Your Partners in Care Bulletin
From this week the Partners in Care Bulletin will now be shared across all care providers operating across the North Yorkshire and York area. Following structural changes to the NHS across our area and the introduction of Integrated Care Boards (ICB's) to replace CCG's in July, your local teams have agreed to use the bulletin as a central point to allow providers to receive important updates relevant to the sector on behalf of the NHS. As a local health and social care system we are committed to working together to provide joined up support to all our care providers and their staff.
Providers across the former "Vale of York" region have received the bulletin for several years, but we're delighted to now expand to providers across the remainder of North Yorkshire. The bulletin is designed to provide updates around service developments in your local area, changes of guidance, training opportunities, good news from across the sector and other opportunities open to providers. It is very much shaped by our providers, so if there is any content you would like to share in the bulletin then please contact sam.varo@nhs.net
17 October 2022- Continence Product Ordering Process Changes- York and Selby Nursing Homes Only
From 31 October the process will be changing for residents requiring continence products in Nursing Homes in York Selby area. Once staff have a completed screening tool and a decision is made using the Outcomes document that the resident requires pads, you can order these direct via NHS Supplies. You will no longer need to send request to Clare Markwell at Clementhorpe Health Centre. Supporting information on the changes can be found through this link. The process remains unchanged for any other care providers needing to order supplies.
Clare is will be happy to support any nursing home staff needing additional support with this change in process. For any questions or support, please ring SPA on 01904 721200 to leave a message and contact details.
03 October 2022- North Yorkshire and York Care Provider Olympics- We Have Our Winners!
On Thursday 22 September we held celebration and achievement ceremony for our care provider Olympics which ran across the summer, to promote physical activity and the associated health benefits for those in care across the region. We heard some amazing stories on how both those in our care as well as staff have risen to the challenge this year, and some outstanding achievements from certain individuals within our sector who have been recognised with a series of awards. We're delighted to confirm our champions for 2022 are:
 Older Adults- The Orchards in Northallerton
Younger Adults and LD- Sherbutt Residential and Home Care
Our full medal table including recipients of our achievement awards can be found below, along recordings of the celebration event and our event highlights venue. Thank you to all those who competed and we'll look forward to seeing you all in 2023.
Click Here to View the Full Care Provider Olympic Results
Click Here to View our 2022 Olympic Highlights Video
Click Here to View the Celebration and Awards Event
26 September 2022- Excellence in Collaboration- Dietetic Services and Care Providers
A big congratulations to the York Dietetics Project Team, who were the winner of this year's Excellence in Collaboration award at York and Scarborough Teaching Hospitals NHS Foundation Trust's annual awards- which took place last week. This award recognises a unique collaboration between the Trust's dietetic service and Primary Care Networks in Selby and District, which has radically improved the health of elderly residents as well as reinforcing the vital role of dietetics in improving nutrition. The team under dietician Nikki Sumpter worked with many of the care homes in the area, including Abbey Lea and Westwood who embraced this pilot and also attended the awards to celebrate together. This work supported providers and their staff to increase their knowledge around diets and nutrition, and equipped them to implement different ideas on how to add calories and protein to residents diets. Our Nursing Team were also involved with this pilot and are delighted that the impact it has had on empowering providers has been recognised. Resources used in this pilot have kindly been shared by the dietetics team and are available on our website.
26 September 2022- Worrying About Money- Support Available in York

City of York Council and a wide range of partner organisation have produced a leaflet to signpost York residents to support during the cost of living crisis. To access the leaflet, please follow this link.
12 September 2022- DREaMS Team- Digital Records Enabling and Management Support Team
At last week's Partners in Care, we had an update from the DREaMS Team who are currently working with care homes in area to support improving digital maturity, and support them in accessing funding streams around internet connectivity, sensor based falls technology and digital social care. The team will be expanding to support the domiciliary sector in year 2 of operations and are currently scoping out this work, with support voluntary and wider providers from year 3. The slides from their update can be found through this link.
To contact the team please email dreamsteam@eastriding.gov.uk or call 01482 396622
05 September 2022- Hawthorn House Baking Stars
Residents and staff from Hawthorn House in Strensall came together last weekend to organise a brilliant bake sale in aid of MacMillan Cancer Support. As well as making some delicious looking cakes, the team raised a fantastic £250 for a great cause. Congratulations to all the home for hosting such a successful event.
If you have any good news stories from your service we would love to share them- Please contact sam.varo@nhs.net to include in a future bulletin.
30 August- Suspension of Routine Asymptomatic COVID-19 Testing in Adult Social Care
Please find through this link, new guidance coming into effect from Wednesday 31 August. At this time, whilst prevalence of COVID-19 is relatively low, staff should no longer conduct regular asymptomatic staff testing. Some staff without COVID-19 symptoms may be asked to undertake testing as part of rapid response testing for care homes and high-risk extra care and supported living services, or as part of outbreak testing in care homes. At this time, it is not recommended that staff should conduct any further asymptomatic testing beyond these situations.
19 August 2022- Overseas Recruitment in Social Care
The Local Government Association (LGA) has made available a bitesize guide to overseas recruitment for social care providers in England. The guide sets out the benefits and walks employers through the resources needed, legal requirements, cost, how long it takes and how to ensure successful recruitment. It also draws on real life examples from providers.
19 August 2022- Fire Safety and Disability Guidance
The Home Office have published updated guidance on fire safety tips for disabled people and those who care for them. It provides practical advice and advice to protect those with disabilities from the risk of fire.
Fire Safety for People with Sight, Hearing or Mobility Issues
Fire Safety for People with Sight, Hearing or Mobility Issues (Accessible Version)
Fire Safety for People with Sight, Hearing or Mobility Issues (Full Publication)

15 August 2022- Congratulations Care Preference
The team from Care Preference domiciliary service recently braved and completed the Yorkshire tough mudder to raise money for the Motor Neurone Disease Association.13 managers and carers completed the arduous 10km 20 obstacle course, and raised over £2000 in the process. They managed to raise a whopping £2,250 for the MND association, a cause very close to all their hearts. Everybody thoroughly enjoyed ourselves and managed to get over all the obstacles as a team! Well done to all the team for successfully taking on such a gruelling challenge for a great cause
09 August 2022-UKHA Information for Care Homes in Relation to COVID-19
As we learn to live safely with COVID-19, there are actions we can all take to help reduce the risk of catching COVID-19 and passing it on to others. UK Health Security Agency (UKHSA) would like to thank providers for working with them and your local authority throughout the pandemic to implement control measures to limit spread. Please find a document through this link which provides an update on advice and signposting to guidance for when a care home experiences cases of Covid-19. The Yorkshire & Humber Health Protection Team (HPT) is part of UKHSA and works with Local Authorities to support care homes in regard to Health Protection matters.
01 August 2022- United Response- Walking for Men's Mental Health
United Response in York are taking up a challenge of walking the 57 miles of the Cleveland Way this September between Saltburn and Helmsley. This is part of wider challenge to raise money for and support men's mental health within the organisation, which they recognise particularly over the pandemic has deteriorated with a rise in depression, anxiety and social isolation. As an area they want to change this, and a group (some of who have suffered with mental ill health in the past) have got together explore starting a men's wellness group for their colleagues.
Planning the project has been a team effort and has given the team something to focus on at times when work has been hard. They have had social get togethers to train for their big hike, which has presented opportunities to talk about what they want their new group to look like. Once their walking challenge is complete, they will then focus on getting the group established.
Well done and good luck to all the team for taking up this challenge, and raising awareness of this issue. If you would like more information please follow this link, where there is also an opportunity to donate and sponsor the team. They have raised a fantastic £655 so far.
01 August 2022- New App Launched to Support Health Care and Emergency Staff Across Humber and North Yorkshire Health and Care Partnership
A fantastic new app has launched for health care and emergency service staff across North and North East Lincolnshire, Humber, East Riding and North Yorkshire. Our People is part of and builds on the existing support provided across the Humber and North Yorkshire Health and Care Partnership and Humber, Coast and Vale Resilience Hub (Soon to become Humber and North Yorkshire Resilience Hub). It's designed to maintain and improve the wellbeing and physical and mental health of staff by providing a range of self-help resources to people 'on the go'.
Centred around the 5 ways to wellbeing (Be Active, Connect, Take Notice, Keep Learning and Give), the app is designed to make looking after your wellbeing fun and interactive and provides you with the tools to build healthy, positive habits into your everyday lives. A series of weekly posts provide you with wellbeing advice and support; and our self-help catalogue, including a range of materials and podcasts, gives you the tools at your fingertips to help manage your wellbeing positively.
For anyone needing more in-depth mental health support, you can also refer into the Hub to receive additional support and advice. Take the next steps to maintain and support your wellbeing and download Our People through iOS or Google Play
25 July 2022- Funded Training for Adult Social Care- Courses Availability
Please find through this link a couple of slides kindly shared with us by Skills for Care, which has details of funded training available to adult social care through funding by themselves, NHS Humber and North Yorkshire ICB and Health Education England. The courses available are detailed below, and can be booked by emailing: info@uniquetrainingsolutions.co.uk
Diabetes – 3 hour
Drug, Alcohol and Substance Misuse – 4 hours
Dysphagia – 3 hours
Epilepsy with the range of medication – 4 hours
Well-being for those being supported – 3 hours
Moving and positioning competency assessor – 2 day
Care and Support Planning - 6 hours
Falls and Fragility – 3 hours
Dementia Care – 3 hours
Medication for Managers – 6 hours
Catheter Care – 3 Hours
Stoma Care – 3 hours
COPD – 3 hours
25 July 2022- Respect Model and Resources
North Yorkshire County Council have developed a series of excellent resources to support respect in our everyday work, which may also be of benefit for providers to use as they feel appropriate. The resources available through this bundle include:
18 July 2022- Medication Storage: Temperature Guidance
Just a note to ask that you keep an extra eye on the medication storage as well and consider monitoring several times a day so that you can take action if needed. Aim to keep places where medication is stored at or below 25°C, including when medication is stored in people's bedrooms.
Some tips are to help keep rooms cool (for both people and medication) are
Use air conditioning if available
If there are windows in the room, shade them to keep the sun out of the room. DHSC advice recommends shading from the outside or closing pale coloured curtains. 
Keep any windows in the room mainly closed when the temperature outside is hotter than the temperature inside to keep the cooler air in. (Open them for short periods every hour or so to ventilate the room.)
Open windows when it is cooler outside than inside. But remember to be aware of security and safety as well!
Reduce any unnecessary use of electrical equipment as these often generate heat. If necessary, consider relocating the medication fridge temporarily or even turn it off if you don't have any items requiring fridge storage.
Further information on creating cooler rooms and supporting residents in other ways during a heatwave can be found in DHSC guidance. 
If necessary (and possible) consider moving the medication to a room that is cooler. For example, medication being kept people's rooms might need to be moved to a temperature - controlled medication room during periods of extreme heat. If you do move the medication, make sure all staff know where the medication is and that it is not accessible to unauthorised people.
As always, if you notice any issues with medication that makes you think the medication may not be fit for use, for example, capsules split or creams separated out please contact your pharmacist for advice.
18 July 2022-Portable Fan Usage Guidance
The Community Infection and Prevention Team have produced a set of guidance for usage of portable fans, which have been linked to cross-infection in some health and social care settings. Dust and debris can naturally accumulate within the internal body of the blades of fans and this provides a reservoir for microorganisms. Each use and reuse should be risk assessed. Decontamination and maintenance schedules must be in place. Portable fans should not be used  during airborne outbreaks of infection or when a person is known or suspected to have an infection, e.g. Clostridioides difficile, MRSA, COVID-19, Norovirus, Influenza.
18 July 2022- Working Together to Reduce UTI Prescribing
At this weeks Partners in Care Virtual Forum, we had a present from Susan Broughton around work taking place to reduce antibiotic prescribing for UTI's and the "Do Not Dip" project. You may see changes in how your GP Practice responds to a UTI building on this work. Further information can be found through the presentation slides, but key messages include:
If antibiotics are used when they are not really required bacteria can develop resistance. There were an estimated 55,000 antibiotic resistant blood stream infections in the UK in 2020, which can easily spread in care settings. They can also cause harm where used inappropriately, with links to stomach/bowel upside and infections such as C. difficile or MRSA.
Many older people have bacteria in their urine anyway (around 50% of over 65's and an almost 100% with catheters). A dipstick will detect this and test positive, even if it isn't causing an infection. Practices have been asked to diagnose UTIs based on clinical signs and symptoms in the over 65s and those with catheters rather than using a dipstick test.
We can work together to reduce inappropriate UTI prescribing, including by giving any antibiotics exactly as prescribed, and not doing a dipstick test or dropping in a sample unless requested by a clinician.
For any questions on this project- Please contact: susanbroughton1@nhs.net
11 July 2022- Congratulations Sherbutt House- National Champions: Family Business of the Year Awards
Sherbutt Residential and Home Care Services are extremely proud to be announced as the People's Choice both Yorkshire Region and National Champions at the Family Business of the Year Awards. This comes off the back of winning the family business of the year award at the York Press Business Awards.
Darren Woodhead of Sherbutt Residential and Home Care Services said "This is a fantastic achievement and we couldn't be more pleased for the team. Everyone works extremely hard to give the best possible support to everyone that uses our services, supporting people to have the very best life they can and doing things they enjoy. We pride ourselves that we are a family business and that we reflect our own family values within the service. We would like to thank everyone for their votes and their continued support for our business"
11 July 2022- Check Care Staff's Data Security and Protection Competency: New Tools
In order to complete the Data Security and Protection Toolkit (DSPT), care providers need to demonstrate that their staff have been trained and are competent in data security and protection.
Better Security, Better Care has produced a manager's discussion tool, and a frontline care workers' assessment quiz to help with awareness raising and assessment. These resources can be used flexible to support completion of the DSPT. For more information please follow this link.
11 July 2022- Wellbeing Challenges and Advice for Domiciliary Care Workers

Working in a domiciliary care role can bring its own specific challenges for staff wellbeing. Skills for Care have this week shared an article, looking at what you can do to look after the wellbeing of your team of domiciliary workers. To read this article please follow this link.
05 July 2022- Diabetes Information and Support for Care Staff
A set of useful resources have been produced by Trend Diabetes (a national network of diabetes networks), which may be useful to care staff across our providers in supporting those with dementia. These can be accessed through the below links- Please note injections guidance would be for registered nurses only.
27 June 2022- Elwyn's Story
You may recently have seen in York Press the story of Elwyn, a 98 year old resident at Connaught Court in York who is thought to be the UK's oldest working tailor. Elwyn has been a tailor since the age of the 13 and the home are supporting him to continue to do so, with space set aside for him which he says keeps him "active and occupied, it gives me a focus, provides challenges and keeps my brain working". Recently Elwyn marked National Sewing Machine Day earlier in June, by creating customised waistcoats for his fellow residents and others in the local community, donating all his earnings to charities. The full story can be found through this link.
20 June 2022- Health Service Update- Introduction of Integrated Care Systems
From 01 July new legislation will come into place, meaning the NHS Vale of York CCG and all other CCG's nationally will cease to exist and their responsibilities transferred to Integrated Care Systems (ICS's) covering a wider geographical footprint. For our area this will be the NHS Humber and North Yorkshire Integrated Care Board. These changes have been introduced to promote collaborative working between the NHS, local councils, the voluntary and community sector, other health and care and public sector organisations and our local communities. Joint working has been underpinned by a shared belief that we are more successful in bringing about change and improving the lives of our local populations if we work together.
Please be assured that these changes will not impact the support available through the Quality and Nursing team, which will remain available to all providers within our area and staff will be continuing in their posts. Teams and functions across the CCG will continue to operate at local "place" level for both North Yorkshire and York.
Further information can be found through a set of slides shown at last weeks Partners in Care Virtual Forum, and also through our website.
20 June 2022-Congratulations Paul Evans MBE
We have previously shared the story of Paul, who works as a Senior Carer at The Lodge Care Home in Hemingbrough. Paul has already received the Silver Award in the Chief Nurse for Adult Social Care Awards, and we're delighted has now been awarded an MBE in the recent Platinum Jubilee honours for his service to social care and nursing. As well as his work within the home supporting those with learning disabilities throughout, he also acts as a communication champion within the community which has included setting up a deaf hub and supporting homelessness services. Congratulations to Paul on your achievement
30 May 2022-Keeping Hydrated at 5 Whitby Road
Congratulations to all the team at 5 Whitby Road Care Home in Pickering, who are celebrating achieving their bronze target ensuring all fluid balance charts accurate and complete for all residents assessed as being at high risk of dehydration. Fab work by super star hydration champions Jodie-Lea and Kirsty. Well done ladies and keep up the great work
 The home are taking part in the CCG's Improving Hydration in Care Home Residents programme, further details of the programme can be found through this link or contact h.degnan1@nhs.net.
30 May 2022- Introducing the DREaMS Team
The DREaMS Team have been established hosted by East Riding of Yorkshire Council, but covering across Humber and North Yorkshire to work with and support providers in digital care initiatives. Many care homes will have also received an introductory call from them, but they can also be contacted direct and provide advice and signposting on a variety of issues including digital care records, Wi-Fi/connectivity, DSPT and NHS Mail among others. To contact the team you can call 01482 396622 or email dreamsteam@eastiridng.gov.uk.
23 May 2022- Heatwave Planning and Hydration Prompts
With summer approaching, it has been confirmed that the Heatwave Plan for England for 2022 will remain unchanged from last year. The plan also includes some useful resources aimed specifically at the aged Care sector, and please also find reminder about wearing PPE in warmer weather through this link.
The CCG's Improving Hydration Programme is also available to support any providers who would find it valuable in their setting. Keeping hydrated is more important than ever at this time of year, so please find a set of useful pocket cards through this link to support in spotting the signs of dehydration as well as some top tips. For more information the programme please contact: h.degnan1@nhs.net.
25 April 2022-Diabetes- Insulin Administration in Care Providers Pilot
Tara Kadis from the Diabetes Team at York and Scarborough Teaching Hospitals NHS Foundation Trust attended Partners in Care Virtual Forum last week, to share details of a pilot opportunity for carers to take on administer insulin in residents with Type 2 diabetes. This opportunity is open to any care providers (including domiciliary and supported living) who would be interested, and use a competency framework developed and supported by district nurses and the diabetes team. Residents who receive district nursing visits would remain under the care of the team and receive at least weekly visits.
The pilot aims to enhance personalised care by ensuring continuity of care for residents and that they receive injections at a time appropriate to their routine/care plan. It is also designed to support development of care staff, and minimise COVID-19 transmission by reducing number of visiting staff entering your service. The full slides from the update can be found through this link, and for more information you can either speak to your district nurse or contact Tara.Kadis@york.nhs.uk
11 April 2022- Meet the Ambassadors Challenging Misconceptions Around what Living with a Learning Disability Looks Like
Mencap have produced a short film of ambassadors challenging stereotypes about what living with a learning disability looks like. Meet the cover model, the athlete, the activist and many more. Why not use the film for a discussion with people who you support about what is possible or even make your own myth-busting film?
28 March 2022-Immedicare Telemedicine Service- When to Call
The funded telemedicine service that the majority of our older persons care homes have access to has now been live for 2 months, and has already had over 160 calls made by homes to date. A reminder that this service is there to support you and your staff when you have concerns about a resident, and can provide clinical advice for a wide range of areas including those detailed above. They can also where appropriate make the onward referral to another service, such as your GP Practice, community nurses or out of hours services where they think a face to face visit required. Further details of the service including a useful guide on when to call as well as user guides can be found through our website.
However for any emergency, homes MUST always contact 999 first and are able to then contact the Telemedicine hub for support until the paramedics arrive e.g. for cardiac chest pain, stroke, severe head injury or loss of consciousness. The delay in calling Telemedicine first in these cases could be critical.
28 March 2022-Nutrition Resources for Care Providers and Vitamin D Update
Nicola Sumpter from York and Scarborough Teaching Hospitals NHS Foundation Trust attended Partners in Care last week, to update on the training programme she has been working with Selby care homes on to support the nutritional needs of their resident. However the resources she uses are available to all providers who would find them useful. This includes details of nutritional shot drinks, carbohydrate portion control for those with diabetes, a workbook that staff are able to use and links to further training opportunities. For more information please contact nicola.sumpter1@nhs.net
We have also updated the webpage to include a link to further information and guidance to help providers support those who need to take Vitamin D supplements. PHE/NICE guidance recommends that people living in care homes or who are not often outdoors (for example, people who are housebound) should consider taking vitamin D 10 microgram nutritional supplements all year round. Adult social care providers should have a policy on how you will support people to meet this recommendation.
21 March 2022-Norovirus Spring Alert
Norovirus outbreaks in care homes have risen in recent weeks, leading the UKHSA to remind people of simple steps that can be taken to limit the spread of the bug Early identification of symptoms of Norovirus infections. The Community Infection Prevention Team have put together these useful slides sharing how to early identifying and isolate an outbreak, report and outbreak and break the chain of infection using hand hygiene, PPE and enhanced cleaning.
21 March 2022- Adult Care Specialist Skills Training Funding
The Humber Coast and Vale ICS (Integrated Care System) in partnership with stakeholders across the region, have come together to identify some of the key skills development areas needed to bridge the gap between social care and health and achieve better outcomes for those being supported. All adult care providers will be able to access training fully funded by the ICS and Skills for Care  for your staff in the below areas. Further information including details of how to register for the training, please follow this link.
Strength Based Approaches
Practice Assessor Preparation
Infection, Prevention & Control
Loss, Grief and Bereavement
Mouth Care
Supporting People with Long Term Conditions
Recognising and Responding to Patient Deterioration
Psychological Wellbeing & Resilience in Social Care
Nail Care
07 March 2022-Nutrition and Dietetics Resources- Updated to Include Vitamin D Poster and Carbohydrate Portion Sizes
We have updated the resource set that has previously been circulated to include two additional resources kindly provided by York and Scarborough Teaching Hospitals NHS Foundation Trust to include the below posters:
Poster to help providers identify specific carbohydrate portion sizes for those in their care with diabetes, to help control blood glucose levels.
Poster highlighting to care homes that they need to offer an over-the-counter vitamin D supplement to care home residents all year round, and the benefits this can provide.
07 March 2022- Medequip Complaints Process and Equipment Returns
For any providers wishing to make a complaint about the Medequip Community Equipment Service, you are able to do so by calling 01423 226240 or emailing north.yorks@medequip-uk.com. The service will log the complaint, and ensure that providers receive a timely response. Providers are encouraged to chase with the service should there be a delay, and if they are able to obtain the log/reference number of the complaint,  know who they reported it to in MQ, be clear about which service user this in relation to  and provide as much detailed information as possible this will ensure their complaint is fully addressed. Should they not be satisfied with the response received are able to escalate to the CCG by contacting sam.varo@nhs.net and supplying the above information. The CCG receive a summary of complaints made into the service which are discussed at regular contract review meetings, to help inform service improvements.
A reminder also that equipment is only for the initial person it was prescribed for and not used by others. To return equipment you can do so using the above contact details and supplying serial number/EIN number.
07 March 2022- Learning Disability Health Activity Packs
The CCG has worked with North Yorkshire Learning Disability Partnership Board and Self Advocates to make activity packs with helpful health information and fun activities for adults with a learning disability and their families and carers. The first pack created focuses on health activities, which is available to be downloaded and shared. A further pack will also shortly shared which will focus on fitness.
07 March 2022-Elevated Cyber Threat and New Guidance on Digital Surveillance
Care providers are being advised to protect themselves against the elevated cyber threat from the Russian invasion of Ukraine. Digital Social Care and the NHS Transformation Directorate have created the following advice to refer to, which includes keeping your Data Security and Protection Toolkit (DSPT) up to date, updating your cyber security continuity plan and following good back up procedures.
Separately, the Information Commissioners Office has published guidance on the use of video surveillance technology such as CCTV, smart doorbells, and facial recognition technology. Care services who use this type of technology, or who are considering using it, should make sure they are aware of this guidance and the guidance from CQC. Digital Social Care and developing a template DPIA that providers will be able to use. To be involved in this work please contact katie@digitalsocialcare.co.uk
28 February 2022- Trusted Transfer Document/Equivalent Reminder for Attendance at Hospital
 Please can homes ensure when a resident attends hospital, their trusted transfer form (or your organisations equivalent document eg "This is Me") accompanies them.  Please find link to the document held on the CCG website.
22 February 2022- Paying for Social Care- Social Care Talk
If you work in adult social care or health, or if you, a friend or family member pay for their care themselves, this website a really useful source of information- You've got a friend in Social Care Talk - Social care (blog.gov.uk). This short video showcases a new evidence-based resource to help older people become better informed about self-funded social care. It shows a section on Socialcaretalk, which offers information summaries with video and audio clips of people talking about their experiences of self-funding. It's based on research by Kate Baxter and colleagues in the Department of Social Policy and Social Work at the University of York, and funded by the National Institute for Health Research, Research for Patient Benefit scheme (NIHR RfPB). It aims to help people understand and navigate the social care system.  The CCG Nursing Team contributed towards the development of this module and site. This may be something you wish to share with your staff teams to inform their practice and conversations with those in your care and their families  
14 February 2022-Chief Nurse Awards for Adult Social Care
Deborah Sturdy (Chief Nurse for Adult Social Care, Department for Health and Social Care) launched these awards last year which are an opportunity to recognise the outstanding contribution made by social care staff. The awards are designed to celebrate those who go above and beyond in their work, provide outstanding care, commitment and inspiration to colleagues. We would encourage providers to have a think about staff meet these criteria and deserve recognition. We're happy to support with any nominations, and would love to hear from any providers where staff have already receive the award (or other similar awards) so we can share and celebrate their achievements. Slides from an update at last week's Partners in Care Virtual Forum can be found through this link, and further information and the nomination process through this link.
14 February 2022-Long COVID Peer Support Group
If you're experiencing symptoms of long-COVID the HCV Resilience Hub health, care and emergency service staff peer support group could help The informal support group is held every Wednesday and offers you the opportunity to meet with peers who are undergoing similar symptoms and share your experiences in a safe environment. You will also have opportunities to seek further support and ask questions to dedicated professionals. Register your interest by emailing tewv.hcv-resiliencehub@nhs.net.
07 February 2022-Data Security Protection Toolkit- New Animation
Digital Social Care have released a pared down animation on what care providers really need to know about the Data Security and Protection Toolkit and produced a short, snappy animated film. In less than four minutes, the film looks at how the Data Security and Protection Toolkit helps you to check your data and cyber security policies, procedures and practices – and demonstrate that you have good systems in place. helps you to check your data and cyber security policies, procedures and practices – and demonstrate that you have good systems in place. The DSPT is mandatory for providers who hold a CCG contract, as well as requirement for initiatives such as proxy ordering of medication and NHS Mail which are designed to help health services and social care work more closely together. Regional support and training is available through a designated NHS England and Improvement Regional Team. For more information please email: england.dsptney@nhs.net
31 January 2022-Student Nurse Placements with York St John University
Dr Ros Bronlow from York St John University attended last weeks Partners in Care Virtual Forum to share details of their student nurse programme. Their aim is to enable students to become compassionate, competent, and confident nurses capable of leading safe, evidence-informed person-centred care. This includes making a positive contribution towards the health and wellbeing of people from diverse communities across their lifespan. As part of this the university are looking to partner with care providers (both homes and domiciliary based providers) who would be interested in offering, placements that can offer whole person care experiences for the students and allow them to contribute to the health and wellbeing of people in a home setting. The full slides can be found through this link. For further information or a discussion please contact: r.brownlow@yorksj.ac.uk.
31 January 2022-Home First, Act Now e-learning Programme 
Health Education England's e-learning for healthcare (HEE elfh) has worked with NHS England and NHS Improvement, The Queen's Nursing Institute, Allied Health Professionals and the Department of Health and Social Care, to develop the new Home First, Act Now e=learning programme. The programme supports health and care professionals involved in the discharge process, to act in a way that values patient time and helps facilitate safe and timely discharge from hospital. The e-learning programme also aims to increase awareness around Home First Principles in the Discharge Policy.
By completing the sessions, learners will understand the principles of Home First, benefit from first hand case study examples and be able to share best practice. Home First, Act Now is suitable for a range of health and care professionals including nurses, AHPs, care staff and students across NHS providers, commissioners and social care. Sessions available as part of the programme include:
Section 1: The principles of Home First
Section 2: Working together
Section 3: Valuing people's time
Self assessment questionnaire.
For more information about the e-learning, including how to access it, please visit the HEE elfh Home First, Act Now programme page.
17 January 2022- Bronze Award in Quality Improvement E-learning
The Improvement Academy are offering this course free to all health and care staff, which provides and introduction to quality improvement including an introduction to a model of improvement and how to use in practice. The course would be beneficial to those interested in supporting or delivery quality improvement projects. Further information can be found through this flyer.
20 December 2021-Awards to Recognise Exceptional Practice in Adult Social Care Workforce
Earlier in the year Deborah Sturdy (Chief Nurse for Adult Social Care in England) launched an awards scheme to celebrate and recognise all those in adult social care who go above and beyond their everyday roles to provide excellent care, leadership and inspiration. To find out more about the awards and to nominate a member of your team please follow this link.
Senior support worker Paul Evans from The Lodge Care Home in Hemingbrough (run by Action for Care) was one of the first people in the country to receive this award earlier in the year, and was nominated by his manager for going above and beyond in support of those in his care. During the early stage of the pandemic Paul stayed away from home to minimise the risk to his residents, and supported a gentleman at end of life in a bedside vigil as well as being asked to be a pallbearer at the funeral by his family. As well as his work within the home supporting those with learning disabilities, he also acts as a communication champion within the community which has included setting up a deaf hub and supporting homelessness services. A big congratulations to Paul on receiving his silver award on behalf of the CCG, and for all his work to support and keep safe those in his care. If any other providers have staff members who have recently received an award we would love to hear about them and share their achievements with others.
20 December 2021-Get Yourself Active: New Practical Resource for Social Care Staff
Disability Rights UK in partnership with social care and physical activity experts have developed an online resource to support people take up physical activity are it's hugely important to people's health and mental wellbeing. It covers practical solutions on getting more active, tackles barriers head-on and provides social workers, care staff/family members with the knowledge and tools to support people to realise their physical activity aspirations. There's a section about communicating with people with complex disabilities to find out someone's interests and goals and what may work best for the individual when it comes to getting physically active. Follow this link to access the Get Yourself Active Social Care Activity Pack.
08 November 2021-Congratulations Julie Norman- Carer of the Year York Community Pride Awards 2021
We would like to congratulate Julie Norman, Senior Care Coordinator at Heritage Healthcare York who scooped the Carer of the Year at the York Community Pride Awards in October. Julie was recognised for her dedication in supporting the vulnerable and elderly in our community to stay safely in their own homes, both through providing hands on care at night and scheduling care plans and providing training to other members of her care team during the day. Julie has worked for the company since September 2012 and has been a lifeline throughout the pandemic by continued to provide essential support, deliver a sense of normality for those who have found it difficult and be a crucial link for loved ones who have not been able to physically be with family during lockdown. More information on the award is available through this link.
02 November 2021-Face Masks Reminder and Poster for Care Providers
One of the biggest ways that staff infect themselves with viruses including Covid-19, D&V etc is through contaminating themselves during removal, or through touching contaminated PPE. A common risk factor is touching face masks as we are required to wear them continually at work when in a health or care environment. We wear a face mask to prevent us from breathing in viral particles – Any airborne particles, rather than entering our nose or mouths as we breath are trapped on the outside of the face mask, protecting us but contaminating the outside of the mask. Should we then touch our contaminated face mask, any viral particles present will contaminate our hands which we can spread to other people or objects by touch/hand contact; or we can infect ourselves by touching our eyes, nose, or mouth. It is therefore important that PPE is used correctly- and combined with good hand hygiene to be effective! If you touch your face mask for any reason, i.e eating, drinking, smoking, adjusting, scratching your face etc then you should remove the mask, dispose of it safely and perform hand hygiene before applying a fresh mask.  
Please share this poster with staff to raise awareness and remember.
25 October 2021-Role of Multidisciplinary Teams in Enhancing the Health of Care Home Residents
A new animation from NHS England and NHS improvement has been launched for all health and social care professionals working in multidisciplinary teams (MDTs) involved in improving patient care in care homes. Shown through resident Magdalena's eyes, we find out how health and care home professionals can work collaboratively to improve the health of their residents and to plan proactive and personalised care.
18 October 2021- Domiciliary Eyecare Guidance
New guidance has been published from the Primary Eyecare Sector's Domiciliary Eyecare Committee. This guidance covers how they will meet the needs of people who are unable to leave home unaided owing to physical or mental illness or disability are potentially at higher risk of eye disease and vision problems than the general population. You can read the full guidance on how these providers will support the eye health of people you may provide services to here. 
18 October 2021- Fire Safety in Care Homes
The National Fire Chiefs Council have created guidance for providers on fire safety in care homes and nursing homes to support with current health and safety practices. The guidance emphasises the critical importance of staffing levels, emergency plans, and fire safety management arrangements in Care/Nursing Homes. They recommend providers find their local Fire Risk Assessors or Local Fire and Rescue Service to support with reviewing your fire risk assessments and management arrangements.
18 October 2021-How to Make the Most of Student Nurse Placements
With the help of practitioners from the workforce and input from people who need care and support, Skills for Care have launched a guide which supports the understanding of nursing placements within social care settings. This is the first time such guidance has been produced following funding from Health Education England. It's a quick and easy way for employers to identify what type of experience your setting can offer to a student nurse and how it maps to the nursing curriculum (future nurse standards of proficiency) by using the 10 descriptions of different social care settings included in the guide. This gives you a fantastic opportunity to not only develop your training offer but also develop your staff by encouraging them to think about how they could support student nurses in the workplace. To find out more and download the guide please follow this link
16 August 2021-Guidance on Internet Connectivity for Care Providers
As organisations use more technology, Digital Social Care are often asked for advice on how social care organisations can improve their access to the internet. They have therefore worked with NHSX and care providers to produce 3 quick guides on internet connectivity.
A quick guide to care home broadband
A quick guide to Wi-Fi for care providers
A quick guide to mobile and satellite internet for care providers
02 August 2021- Returning Community Equipment Poster
Please find a poster available through this link which may be useful to display in your care setting, detailing how to return any community equipment once no longer required. With the current shortages of raw materials impacting supplies, it's really important for any equipment to be returned rather than reused.
27 July 2021-Heat Stress and PPE
Wearing personal protective equipment (PPE) in warm/hot environments increases the risk of heat stress. This occurs when the body is unable to cool itself enough to maintain a healthy temperature. Heat stress can cause heat exhaustion and lead to heat stroke if the person is unable to cool down.
Measures to control the temperature of clinical environments and enable staff to make behavioural adaptations to stay cool and well hydrated should be made. Staff may require more frequent breaks and the frequency of PPE changes may increase, with a resulting increase in demand. Further information and actions are available on the CAS website.
23 July 2021-What's My Step Campaign-New Videos
The What's My Step Campaign has been set up by local authority and health partners in York to help residents to rebuild the fitness that many of us have lost during lockdown. The NHS recommends at least 150 minutes of moderate intensity activity a week or 75 minutes of vigorous intensity activity a week for adults. Adults should do some type of physical activity every day and any type of activity is good: in fact the more you do, the better.
York and Scarborough Teaching Hospital NHS Foundation Trust have added 3 new videos which may be helpful for your teams and those in your care:
What's My Next Step - Stair Stepping
What's My Next Step - High Knees
20 July 2021-Nursing Associate Guide for Employers 
 Skills for Care have launched 'An employer's guide to the deployment of qualified registered nursing associates in social care settings' which aims to support employers, commissioners and registered nursing associates to have a clear understanding of the role of a registered nursing associate and how it can add value to the care being provided. It includes examples of how registered nursing associates are working in different social care settings and how the scope of practice can differ depending on the team and situation.
05 July 2021-Trainee Nursing Associate in Social Care Role
At Partners in Care last week there was a joint update from Humber Coast and Vale Workforce Hub and the Joseph Rowntree Housing Trust, about the relatively new role of trainee nursing associate. This can sit in between the role of senior carer and registered nurse, and providing an opportunity for ambitious carers to develop. The course takes 2 years and a variety of funding opportunities are available for care providers to take advantage of. Providers must have a registered nurse available to help support the TNA, but as discussed there are also opportunities for non-nursing setting to host placements also. The slides detailing the course and application details are available through this link, and a quick guide for interested providers through this link.
Joseph Rowntree Housing Trust have had 2 TNA's in place for the last year across their York homes, and shared how they have benefited from having them in place and it has helped them retain and develop talented staff within their organisation. Ellie and Paul their two TNA's, talked inspiringly about how the course has helped them develop their skills and work closely alongside the nurses within the homes. The slides from their update are available through this link.
For further information or if you would like to discuss what support might be available please contact: Victoria.Wilkins@hey.nhs.uk
05 July 2021-Audiology and Hearing Aid Update
Emily Litherland attendees Partners in Care last week, to share an update on how care providers can help support those in their care with hearing impairments (including how to get the most benefit from their hearing aid). The slides from the update and may be useful to share with your teams. The main take home messages from the session were.
The importance of washing hearing aids daily.
That hearing aids should be kept in all day to allow an individual to get most benefit, not put in just when having conversations.
Making sure the hearing aids is put in the correct ear, and inserting correctly to avoid a pressure sore.
That the symptoms of dementia and a hearing impairment can be confused.
That wearing of makes of masks means you may have to speak louder to be heard.
Specialist adjustments for clinics for those with dementia or LD can be made.
For further information or any queries the York audiology team can be contacted through 01904 726741
21 June 2021-IPC Resource- Use of Portable Fans
The Community IPC Team have created a poster appropriate to all care providers regarding use of portable fans. These have been linked to cross-infection in some health and social care settings. Dust and debris can naturally accumulate within the internal body of the blades of fans and this provides a reservoir for microorganisms. Each use and reuse should be risk assessed. Decontamination and maintenance schedules must be in place. To view the poster please follow this link.
21 June 2021-Viral Gastroenteritis- Resources and Handwashing Reminder: Slides Now Available to Assist
Following the reminder last week regarding a recent increase in suspected outbreaks of viral gastroenteritis in the area, Caroline Gent from the Community IPC Team attend Partners in Care Virtual Forum to share a set of slides which may help providers prevent and manage outbreaks in their settings. Also available to support you are a special bulletin published by the Community IPC Team for North Yorkshire and York, as well as a poster the CCG have also created which can be printed off and displayed to reiterate messages to staff.
14 June 2021-Viral Gastroenteritis- Resources and Handwashing Reminder
The Community IPC Team have recently dealt with a number of outbreaks of suspected viral gastroenteritis in North Yorkshire and York. They have been asked by CCG's to produce a special bulletin for North Yorkshire and York. The bulletin details symptoms of gastroenteritis and what to do when you suspect and outbreak, as well as the importance of handwashing to prevent spread of infection. Please note the alcohol hand gel is not effective against gastroenteritis.
The CCG have also created a poster which can be printed off and displayed in care settings, which reiterates the importance of effective handwashing and contains a case study from the area showing the devastating consequences an outbreak can have on those receiving care as well as staff and their families.
24 May 2021- Yorkshire Ambulance Service Dementia Friendly Strategy
YAS has made a commitment to become a Dementia Friendly organisation as part of its Clinical Strategy (2019-2024). Information on how they are working towards this can be found in these slides from last week's Partners in Care Virtual Forum. This includes training of staff and innovative CPD opportunities including a dementia bus and sessions delivered by dementia champions, as well as making documentation dementia friendly. They have received 123 dementia patient friendly patient transport vehicles, and engaging with dementia awareness groups and health professionals/services involved in the care of those with dementia to get their views. If you would like to share any experiences or ask any queries please contact laura.williams47@nhs.net
18 May 2021-Vitamin D Food Supplement Update
Please find through this link, information for care homes about the ongoing use of vitamin D 10 micrograms food supplements once the free supply from DHSC comes to an end.
18 May 2021-Trainee Nursing Associates- Happy International Nurses Day
Joseph Rowntree Housing Trust have shared this message written by Paul and Ellie who are training nursing associates (TNA's) working across their care homes and services in York. In it, they reflect on their experiences of managing the challenges of the last year alongside their study as well as the opportunities the role has provided them. The TNA programme allows staff to bridge the gap between healthcare assistants and registered nurses, combining study days and experience in different setting with the day job to help develop their knowledge and skills. Paul and Ellie have used this learning and experience from residential care to support the Independent Living Service during an outbreak earlier in the year. The advert for the next intake of TNA's is due very shortly and will be shared with providers through the bulletin.
26 April 2021-NICE Quick Guide: Creating a Safeguarding Culture in Care Homes
Based on their recent safeguarding adults in care homes guideline, NICE's new quick quide provides concise practical guidance on how to develop a positive culture that encourages open conversations about safeguarding. Registered managers of care homes may find this resource useful. The quick guide includes advice on:
Safeguarding policy
Systems and procedures
Whistleblowing
Roles and responsibilities
Management and supervision.
06 April 2021- Motor Neurone Disease Resource
A newly-launched resource for nursing staff caring for people with Motor Neurone Disease (MND) has been developed in partnership with the National Hospital for Neurology and Neurosurgery the Motor Neurone Association and Neuroscience Forum
29 March 2021- NICE Safeguarding Adults in Care Homes Guidance
Christine Pearson (Designated Professional for Adult Safeguarding) gave an overview at last week's Partners in Care Virtual Forum on the new NICE safeguarding adults in care homes guidance. The slides from Christine's update can be found through this link, which includes summaries of the main points to consider, visual summaries and audit/improvement resources.
This is designed to support care home providers with practical advice on developing a strong safeguarding culture, helping to keep adults in care homes safe from abuse and neglect. It includes indicators that should alert people to the possibility of abuse or neglect on both an individual and organisational level. It contains advice for care home providers, commissioners, local authorities, Safeguarding Adults Boards and safeguarding practitioners on:
Care home policy and procedures on safeguarding, whistleblowing and record-keeping
Safeguarding staff training and support for staff in care homes
Involving the resident at risk
Improving the quality of referrals to local authorities
Cross-agency communication and collaboration.
The recommendations from this guideline have been included in the NICE Pathway on safeguarding adults in care homes, which brings together everything they have said on safeguarding adults in care homes in an interactive flowchart.
Following this update there was a discussion on how learning from safeguarding adults reviews can be better shared with care providers, and we will working to incorporate a chance to reflect on lessons learned as a recurring feature of future Partners in Care sessions.
29 March 2021-Mindfulness for Care Staff and Skills for Care Wellbeing Resource Finder
Rachel Instone from TEVW came to Partners in Care Virtual Forum last week to share the mindfulness courses and support that care staff can access. Mindfulness is the natural capacity we all have to bring awareness and interest to what is happening in the present moment. There is now very good evidence that becoming more mindful can support out mental health and well-being. During these difficult times, looking after ourselves as well as our residents has never been so important.
The slides from Rachel's update can be found through this link. You can try a taster session (an hour and a half long) via Microsoft Teams where you will join a group led by one of the Trust's Mindfulness teachers. There will be information on what mindfulness is, some mindfulness practice and an exploration of ways that you could practice mindfulness to support your well-being. You can just do this taster session, or you can use it as a stepping stone to the full 9 week course. You can sign up for free and no prior experience is required. For more information, please email: tewv.mindfulness@nhs.net
Additionally, Skills for Care have created a useful resource finder that allows care colleagues to easily access a wide range of wellbeing tools and advice. The finder helps you access self-help, support for others, or find someone to talk to in confidence, about your mental health or other issues.
23 March 2021- Diabetes Medication Stock Reminder
In the last month there have been some serious incidents relating to residents with diabetes. These have included residents not receiving oral medication or insulin as required.  All diabetic medication as you appreciate is time critical and in one incident insulin could not be administered at the right time due to there being no stock available when the vial being used was identified as out of date.
District Nurse colleagues would like to ask that all care homes ensure that residents have sufficient stock of medications, particularly for those with diabetes. The Head of Nursing – Community will ensure the DN teams make you aware of expiry dates for opened insulin to enable further stock to be ordered without the need to stock pile, but that will prevent delays in your residents care.
If you wish to discuss this further please feel free to contact Tracy Means HoN – Community.
08 February 2021-Making Sense of COVID-19 Testing and Shedding- Updated Guidance
Please find attached through this link updated clinical guidance around shedding which is based on the guidance originally created by Dr Andrew Lee and shared last May. This provides answers to frequently asked questions around interpreting test results, as well as contacts for further support.

22 January 2021-Pulse Oximetry Update
Please find through this link a poster that has been created to help staff when using pulse oximeters, including how to use them, how to interpret the readings and what you should do based on these readings.  There is also information regarding evidence that pulse oximeters may underestimate blood oxygen levels in individuals with darker skin. A baseline oxygen saturation should be taken when first assessing SpO2 rates and any changes in readings then compared to this baseline
We are working on creating a dedicated pulse oximetry page on the Partners in Care website so this information is easily accessible for staff. This will also link to further information and resources around Identifying and Responding to Deteriorating Residents, including the workbook version of the training which many providers have completed.
The CCG do have additional advice available should providers need them, please contact sam.varo@nhs.net for more information. Also a reminder that there have been reports nationally of a small number of defective devices, however if you do discover one in your setting then please let us know and we will swap it for you.
21 December 2020- End of Life Nutrition Leaflet
The British Dietetic Association have produced an accredited leaflet which can be used to support you in providing nutrition to a resident or service user at the end of life. This includes guidance on the importance of nourishment over nutrition at this time and how to support this with food, drink and snacks.
30 November 2020- Performing CPR on Symptomatic Individuals
Following the guidance from Department of Health and Social Care that has been circulated recently, The Resuscitation Council have produced some guidance which may be more helpful to care homes and community care providers.

02 November 2020- Why Hypothermia is a Bad Sign in Infections
Often, a systemic infection like sepsis will cause a patient to develop a high fever as part of the body's immune system response. In some cases, though, a patient will develop hypothermia, or low body temperature instead.
When an individual develops hypothermia during sepsis, there is an increased risk of fatality than when a patient develops a fever. The reason body temperature can change is the body normally "resets" itself at a higher preferred temperature and begins to expend energy keeping the body warmer as a means of fighting infection. When this does not happen or when the body resets at a colder temperature, the body is at a disadvantage because decreased blood flow and circulation already occurs with blood vessel dilation with sepsis, and cold temperature further decreases this blood flow.
Although further research is needed, hypothermia during sepsis can be indicative of larger immune system problems and an ominous course.
Health Education England have produced a resource on Systemic Inflammatory Response Syndrome (SIRS) (of which sepsis is one such cause) – where hypothermia is one of the recognized features to look out for (in addition to tachycardia, tachypnoea or low blood pressure.