Myron Rogers - Leadership of living systems
Welcome to our Protected Learning Time event keynote speech. The session will start at 2pm.
How to join the keynote session: 2-3pm
If you have an issues accessing the event, please contact: voyccg.engagement@nhs.net.
Keynote: Leadership of living systems:  Changing the way we change with Myron E. Rogers.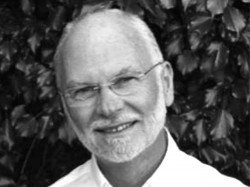 We are delighted to welcome Myron Rogers into the spotlight to run the keynote session. Myron E. Rogers is an author, speaker and consultant with a practice in large-scale organisation change and leadership development. Myron has been engaged in the leadership, design and delivery of large-scale strategic change efforts in the private and public sectors throughout the world. His work has covered a broad range of organisations and issues–from battlefield learning with the U.S. Army, to community health development in the U.S.; from post-Apartheid business development in South Africa to community development in Venezuela. He has worked on major strategic change initiatives in the UK National Health Service for more than three decades. Whether in the global corporate or local community environment, Myron's work is high-involvement, broad-participation, whole systems engagement.
In this workshop, you'll explore the implications of the dynamics of living systems for the leadership of change.  People will begin to think about changing their system as a living system, and not as a machine.  People will have an opportunity to consider the implications of change work contemplated or currently underway.
The content of this talk will explore:
How Systems work: the dynamics of living systems and the implications for how to lead change.
How "this" System works: an opportunity for people to explore the specific structural and cultural dynamics of their system, in light of Living System Dynamics.
How do I, as a leader, work in and with the system: an exploration of the implications for me as a system leader in terms of behaviour, process, and being.
How will we know: an exploration of measurement and indicators of change from a Living Systems perspective. How does what we pay attention to change? How do we see change in a complex, living system?
An introduction to "Myron's Maxims", simple rules for complex change.