Our Governing Body members are local GPs, clinicians and other professionals. Their experience and expertise means they are ideally placed to make decisions about the healthcare services that patients in the local area need. Our Governing Body is also supported by a number of committees, more information about these committees and our governance structure can be found here.
David Booker, Lay Chair and Chair of the Finance and Performance Committee
David trained as a social worker and worked in a number of roles in local government and third sector organisations. His latest role was as UK Director for Volunteering at Barnardo's. In his role as Lay Member of the CCG's Governing Body, David helps to ensure the CCG is efficient, responsive and listens to the views of local stakeholders.
Phil Mettam, Accountable Officer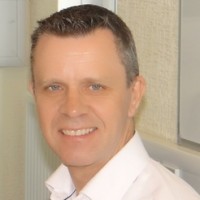 Phil is an experienced NHS leader who has worked across the East Midlands, South Yorkshire and now across Humber Coast and Vale. He has led organisations in both Nottinghamshire and Yorkshire, and chaired clinical networks including critical care and cancer.
A Chartered Secretary by profession, Phil recognised the importance of creating and sustaining strong relationships whilst working in industry. Personal interests involve sport, music, the natural world and wildlife.
Michelle Carrington, Executive Director of Quality and Nursing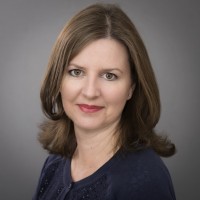 Michelle is a registered nurse with over 26 years of experience, mainly in acute care. She has held a number of senior roles including Practice Development and Service Improvement, Assistant Chief Nurse and Head of Patient Safety at York Trust. Michelle joined the CCG in September 2014.
Denise Nightingale, Executive Director of Transformation, Complex Care and Mental Health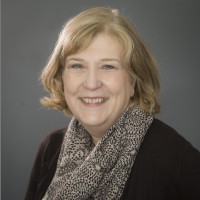 Denise joins us from NHS Bassetlaw CCG where she was the Chief Nurse.  Previously she has worked as an Executive in an acute setting.  She has led a hospital re-provision and has undertaken significant service re-configurations.
Denise has held roles within the Department of Health and a Strategic Health Authority implementing the Choice and Independent Treatment Centre agendas.  Denise believes her current role in the CCG offers a real opportunity to deliver targeted improvements through working closely with local partners.
Stephanie Porter, Interim Director for Primary Care and Population Health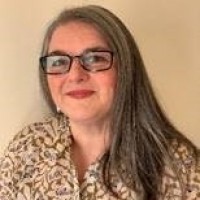 Stephanie has been working in the York and North Yorkshire health system since 2008 and joined the CCG in 2019 in a technical, specialist role in estates and capital planning. In a career spanning over 30 years, she has worked in all types of health organisations, including NHS England in an approval role and provider services, at York Hospital Trust. She has been responsible for several medium sized new hospital builds, including the new Selby Community Hospital and more recently has been responsible for a number of primary care premises schemes.
With specialist training in Project Management and Contracting she is supporting the Primary Care functions to deliver change and sustainable services with CCG and Primary Care colleagues.
Dr Chris Stanley, GP Representative for the York (Central) Locality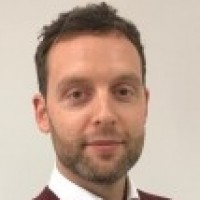 Chris has benn a GP for 5 years with the Haxby Group and works mainly at their Acomb site. He graduated from Barts and the London Medical School after completing a degree in Physics in Manchester. He then moved back to his native Yorkshire to join the York GP training scheme. He is member of the Local Medical Committee and areas of special interest include frailty, polypharmacy and digital innovation.
Dr Helena Ebbs, GP Representative for the North Locality
Helena has been a GP partner at Pickering Medical Practice since 2012. After graduating from Sheffield Medical School in 2003 she spent her first few years working in South Yorkshire in hospital medicine, before moving to North Yorkshire to train as a GP. She has an interest in mental health, frailty and rural general practice.
Dr Ruth Walker, GP Representative for the South Locality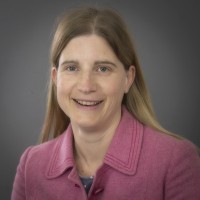 Ruth graduated from Edinburgh Medical School in 1999 and came to York to complete her GP training. She has worked at Scott Road Medical Centre in Selby since 2004, initially as a salaried GP before becoming a partner in 2013. Ruth has special interests in mental health and health inequalities and enjoys her role teaching third-year medical students at Hull York Medical School.
Simon Bell, Chief Finance Officer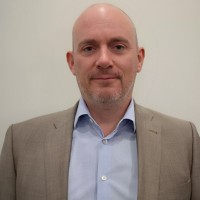 Simon joins the team from NHS Kernow CCG in Cornwall.  He is a qualified accountant and graduate of the NHS Finance Management Training Scheme. He has worked in the NHS for more than twenty years across a number of provider and commissioning organisations including Chief Finance Officer roles in CCGs based in the South West of England.
Lay members
Julie Hastings, Lay Member for Patient and Public Involvement. Chair of the Primary Care Commissioning Committee and Chair of the Quality and Patient Experience Committee.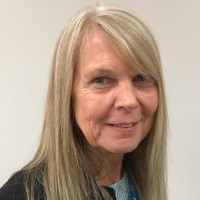 Julie joins the Governing Body following a career spanning more than 20 years of working in the NHS, local government and the voluntary sector.
She has also worked with organisations as a consultant and a 'critical friend' providing emotional, creative problem solving and mental health first aid to teams during the development of Mental Health First Aid initiatives and the delivery of Mindful Employer support.
Julie served three terms as a Governor for Humber Teaching NHS Foundation Trust and has very strong beliefs in the positive impact of partnership working to deliver meaningful outcomes.
Phil Goatley, Lay Member and Chair of the Audit Committee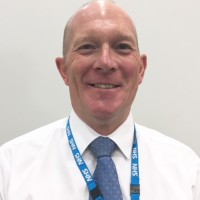 Phil joined the CCG in July 2018 after serving as Humberside Police's Assistant Chief Officer between 1999 and 2017. During his 18 years at Humberside Police, Phil was responsible for all non-operational services.
Phil also briefly worked in banking before joining the public sector joining the Audit Commission, where he specialised in value-for-money studies with a focus on policing. Phil has been committed to public services for most of his career and wanted to continue to put something back into the community following his retirement from Humberside Police in 2017. In addition to being the Chair of the Audit Committee, Phil is the CCG's Conflicts of Interest Guardian.
Members in attendance
Sharon Stoltz, Director of Public Health for City of York Council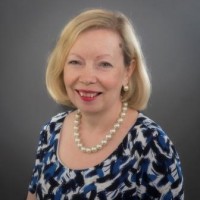 Sharon is the Director of Public Health for the City of York. She is an experienced public health professional having worked across the NHS and in local authorities.  Before working in York Sharon was the Director of Public Health at Barnsley Metropolitan Borough Council and Head of Commissioning at Bassetlaw Primary Care Trust.  Sharon is a qualified nurse, midwife and health visitor and has joint registration with the UK Public Health Register and National Midwifery Council.
Dr Andrew Moriarty - YOR Local Medical Committee Locality Officer for Vale of York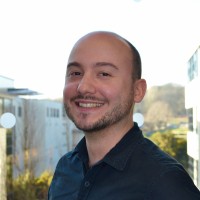 Andrew is a GP in York and has been a Partner at his practice since 2018. He enjoys representing local GPs and working with the CCG to improve services and outcomes for patients across the locality.
Alongside his clinical work, Andrew is also involved with primary care and mental health research at the University of York and Hull York Medical School. He lives with his family in York
Declarations of Interest
Details of these for each member are available to download from the publications section.
Previous members
Dr Nigel Wells, Clinical Chair (until March 2022)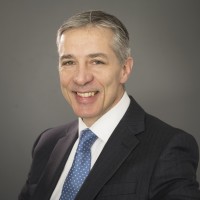 Nigel joins the CCG team from Beech Tree Surgery, Selby. He moved to York in 1998 after qualifying in medicine at Dundee University. He trained in Leeds and York and started work as a GP in 2003. Nigel worked as a locum GP in York for 3 years. He was a GP partner in Consett Medical Centre Co. Durham before joining Beech Tree Surgery in 2008.
He is a GP trainer and has an interest in finance, management and service provision. Nigel has set up alternative NHS services in podiatry and community ultrasound within the Vale of York and other CCGs.
Previous members in attendance
Dr Aaron Brown - Local Medical Committee Liaison Officer for Selby and York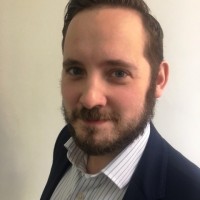 Aaron was elected to the position of Division Officer for the York and Selby division of the Local Medical Committee in 2017. He has served on the LMC for the last five years and thoroughly enjoys representing the profession of general practice for the area.
He lives in York with his wife and two young children.