Event timings:
Registration: 1.15pm
Keynote:  1.30pm-3pm
Workshop round 1: 3.15-4pm (6 workshops simultaneously)
Workshop round 2: 4.15pm-5pm (6 workshops simultaneously)
Keynote: Back to Better by Professor Rebecca Malby
Time: 1.30-3pm
We are really pleased to welcome Professor Rebecca Malby (Becky), a professor in Health Systems Innovation at London South Bank University, to lead the keynote session. Expect a highly energised and interactive session that will leave you feeling inspired!
The purpose of this session is to develop a collective understanding of and enthusiasm for sustaining and improving innovation achieved in the pandemic; and ensure we meet population health needs into the future.
Click here to download the keynote presentation slides.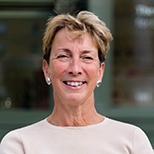 Workshops: (identical workshops will be run at 3.15pm and 4.15pm)
Workshop one:
Title: IAPT and health anxieties - we've got your back to keep you on track.
Presenter: Debi Bray-Menezes, IAPT Service Manager, Tees Esk and Wear Valleys NHS Foundation Trust.
What to expect: This session will look at differentiating what would be considered a 'normal' anxiety response to the current circumstances and a common MH problem requiring a referral to IAPT. It will also cover:
Resources to signpost people to for 'normal' anxiety response
Blowing the myth about IAPT and the need to refer early
IAPT journey - TEWV's response to COVID-19 and anticipated surge in anxiety/depression
Click here to download the workshop one slides.
York and Selby IAPT referral criteria.
Workshop two:
Title: Surviving and Thriving
Presenter: Dr Nicola Gill, Training Programme Director for the York GP Training Scheme and Dr David Farr
What to expect: In this workshop we encourage you to consider why you work, think about the impact stress has on your physical and mental wellbeing and take away evidence-based ideas and practical strategies for helping you manage work related stress and enjoy your career.
Click here to access the workshop two information.
Workshop three:
Title: Prescribing: Thinking about problematic polypharmacy
Presenter: Joanne Reeve, Professor of Primary Care Research and Director of Research, Academy of Primary Care
What to expect:
The King's Fund report told us that 'compromises need to be reached between prescriber and patient perspectives on medication taking' if we are to tackle problematic polypharmacy. But how do we do this in practice, when guidelines tell us what we 'should' be doing, and then COVID-19 has turned upside down what we are doing?
Our practice has started an evidence-informed quality improvement project tackling this issue. In this workshop, Joanne Reeve will describe what is happening to strengthen expert-generalist principles of prescribing, and the challenges that are we are facing. She will discuss the implications for developing broader generalist-based covid-19 recovery plans.
Click here to download the workshop three slides.
Workshop four:
Title: Cancer two week waits during covid-19 and recovery going forward
Presenter: Dr Dan Cottingham, Macmillan GP Cancer and End of Life Lead, NHS Vale of York CCG and a consultant from York Teaching Hospital NHS Foundation Trust
What to expect: In light of covid-19 there has been significant impact on all the two week wait pathways and a 70 per cent reduction in 2WW referrals was initially seen. The impact has probably been most significant with the lower GI pathway as endoscopies were stopped and operating has become more difficult. As we head into a recovery phase Dan will be discussing things to bear in mind with referrals, what to tell your patients and how FIT will help with all patients to get to the diagnostic tests they need.
Click here to download the workshop four slides.
Workshop five:
Title: Safeguarding children and families
Presenter: Janette Griffiths, Named Nurse Safeguarding Children and Adults Primary Care and Nicky Hields, Specialist Nurse - Safeguarding Adults and Children Primary Care
What to expect: At this session you will find out more about how to safeguard from a distance, and protect children and families during times of covid-19 and social distancing.
Click here to download the workshop five slides.
Workshop six:
Title: Nursing innovation in times of Covid-19
Presenter: Presenters: Michelle Carrington, Chief Nurse and Paula Middlebrook, Deputy Chief Nurse – NHS Vale of York Commissioning Group
What to expect: During this interactive discussion Michelle and Paula, along with a couple of key speakers will be sharing successes, challenges and shared learning from how primary/community nursing has rapidly adapted during the Covid-19 crisis.
Click here to download the workshop six slides (part 1 - SHAR)
Click here to download the workshop six slides (part 2 - Quality and Nursing Care Home Team)