Arts for health and wellbeing
Date: 23 January 2020
Time: 1.30-5.30pm
Location: York Racecourse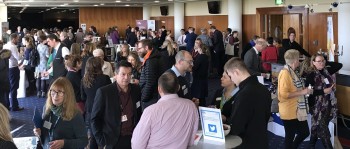 We were pleased to welcome over 300 health care delegates including primary care colleagues and more than 25 community facilitators.
This Protected Learning Time session focused on understanding more about patients' needs and how community-based resources might help to meet them and improve their care outcomes. The event opened with a plenary session followed by three workshops for all delegates to attend.
Workshops:
Chronic Illness
Over 25 community facilitators from across arts and sports sector helped run table top discussions around community support for patients. The delegates learned how non-medical interventions can improve the health and wellbeing of someone suffering from chronic ill health. View the chronic illness presentation
Young adults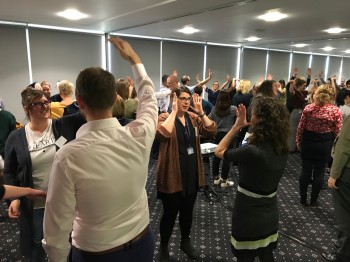 We explored how existing community resources help to improve the wellbeing of young adults, through activities such as dance. Led by Drew and Hannah  from York Dance Space, this interactive session helped healthcare professionals understand the power of movement in helping personal resilience. View the Young Adults and Dance presentation 
Avoiding Burnout
Attendees discovered how positive coping strategies can help you survive and thrive in work. This session was led by David Fair and  Jon Hughes from the Stonegate Singers. View the avoiding burnout presentation
Community facilitators
We had over 25 community facilitators form across the arts and wellbeing sector including:
Accessible Arts and Media - iMuse
Community Health Champions,, City of York Council
Healthwatch York
Inspiring Healthy Lifestyles - Selby

Living Well social prescribing service

Local Area Coordicators, City of York Council

National Centre for Early Music

Stonegate Singers
Selby District Council - communities' team
Wellbeing Practitioners - Ways to Wellbeing
York Archaeological Trust
York Dance Space
York Explore Library
York Museum Development Trust
York Teaching Hospital Arts Department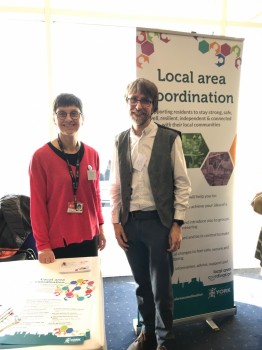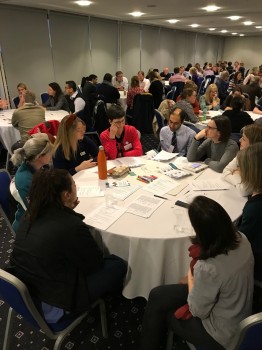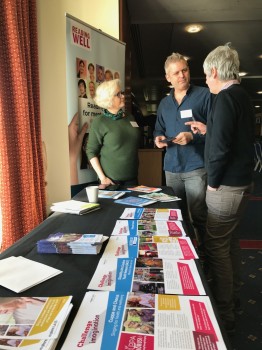 Feedback from the event
Below are just some of the comments about the day and what the delegates would change in their practice as a result of the event.
Less Medicine. More well-being.
Adventurous afternoon boy did it pay off. Who would have thought dancing GP's would benefit us!? Broke down barriers between York GP's, challenged the status quo/mindset.
Much better awareness of local services and how they can help my patients with social problems. Promote health and well-being for patients and myself.
I am looking forward to integrating the new social prescribers into our PCN when they start this month. I feel motivated to use them and more interested in helping them to make a difference.
Remember role of creativity community spirit.
Be aware of creative arts in the community. Get myself a creative hobby.
Change the way I speak to patients- asking them what matters to them - will give it a try :). Also, consider more social therapy for them, know where to direct them. Use the local libraries more as a resource.
Great opportunity for collaboration and shift in practices.
Inspiring presentations and great networking opportunities. Successfully demonstrated the power of creativity and benefits to health and well-being.
Great opportunity for collaboration and shift in practices.
Be more open minded Try to include other specialities in my career and always learn from others.
Consider the range of social services contributing to patients for social prescribing.
Social prescribing, encourage to attend library for more information. Encourage young adults into sports. Join a choir again.
What is the evidence on the role of the arts in improving health and wellbeing?
Dr Nicola Gill, who facilitated the Protected Learning Time (PLT) event, has featured in the BMJ with an article about how cultural activities are linked to lower mortality. Read the full article here.
To find out more please watch this video: