Maternity Voices Partnership



Our aim
The aim of the York and District Maternity Voices Partnership (MVP) is to make sure that maternity service commissioners, NHS Vale of York CCG and the local maternity services hear and take account of the views of women and families using the service.
To provide maternity care that is personalised, it is essential to hear the personal experiences of those who use them and work collaboratively with women and their families to co-design maternity services. Placing women and their families at the centre, along with midwives, obstetricians and commissioners means that collaborative work can occur to review contribute to and co-design local maternity care.
We are delighted to have appointed a lay chair who is committed to developing and reviewing our engagement methods to ensure that we are hearing from and listening to a diverse section of our population and feeding it back into maternity services.
Current Chair: Emily Pickard, Lay Chair of the York and District Maternity Voices Partnership.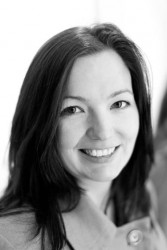 Emily will be stepping down from this role in September and we would like to thank her for all of her amazing hard work and ensuring the voices of parents and families are heard. 
'I am a local parent to 2 girls and I chair the York & District MVP meetings which take place around every 3 months. I am passionate about making life easier for parents and parents-to-be in York. As well as looking after my own 2 girls, I run York Mumbler and I took on the role of MVP chair to help ensure that the local parents voices are being heard when decisions are being made within maternity services.  The meetings involve bringing together professionals from maternity services and other organisations working with women and families who use the services. The idea is to inform and guide professionals working at the hospital trusts about women's experience of the treatment they've received; being pregnant, giving birth and after care concerning their health and wellbeing. I'm looking for volunteers to help promote the MVP group, and gather feedback from other mums from a wide background who want their voices to be heard.'
Get involved
If you have recently used maternity services in the last two years and would like to contribute and be involved, whether that is in person or virtually then please contact  Emily Pickard by e-mail: yorkdistrictMVP@gmail.com. You can attend a meeting, sign up to our mailing list, or simply just provide your feedback.
Listening to your feedback: Work that we have done through this service user forum
York and District MVP survey of maternity service users 2019-20
In autumn 2019 the Maternity Voices Partnership ran a survey to gain insight into peoples' experiences of maternity care in York and the surrounding area. Responses were collected September and October 2019 via advertising on social media to local parents who had a baby in 2016-2019.  The groups has pulled together a report and report summary, which shows the feedback from 38 respondents who answered at least some of the questions rating their care, with 302 people answering all questions.
Smoking while pregnant September - November 2019
The proportion of women who smoke at the time of their delivery is greater in York than any of York's statistical neighbours, and has recently risen above the national average for the first time in five years. This is an important indicator because smoking throughout pregnancy can harm the growth and development of infants and can affect their development in early life.
Through the MVP we worked with community midwives in some of the most deprived areas of the city, with the highest smoking while pregnant rates, to ask mums what would help them to quit smoking. This information will help inform the Public Health Team's approach to stop smoking services for women who are pregnant. Read the report and find out more information here.
General views on maternity services - September - November 2019
Over 500 parents gave their views on their experience of maternity services . The feedback is being analysed and will be shared with the local maternity services to make changes and identify priorities. A public facing version of this report will be available once the results have been themed.
Survey for pregnant women, mums and partners and launch of new perinatal mental health services - May 2019
We have updated our services to pregnant women and mums who need mental health support. As part of the research for this new perinatal mental health service wanted to better understand what a service should be like and would work best for women and their families.  We asked new and expectant mums and their families to provide their feedback through a short survey to help us to gather valuable information and opinions, which will help to inform any future service development. We attended and supported the launch of the new service on 1 May 2019 at an event in Easingwold. Clinicians, key stakeholders and the public were invited to celebrate the launch of the service, and promote what had been implemented as part of service user feedback.
Events
With the help of our lay chair Emily, we are making the MVP more inclusive and parent friendly. We have held events in child friendly locations to encourage families to come along and give feedback. Whether it's having a stall at family day events, hosting sessions at community venues or teaming up with our community midwives we are working hard to make sure that we reach people who may not have previously had the chance to have their say.
Family Friendly Maternity Voices Event - 18 September 2019
We joined our new chair Emily Pickard at the York & District Maternity Voices Partnership meeting at SPARK York to speak to parents about their experiences of York maternity services. This event was held at in a family friendly community location and attracted new mums and their babies, partners and families. Parents were able to pop along for a cup of tea and a slice of cake and let their little ones play while they provided feedback, suggestions and what could have been improved throughout their care. 
We were very grateful to be joined by representatives of a number of organisations including the University of York, University of Worcester, Treasure Chest York and the Tees, Esk & Wear Valley NHS Trust.
Maternity Voices Event: 28 May 2019. Helping us define our priorities for maternity services and raising the profile of they maternity voices partnership.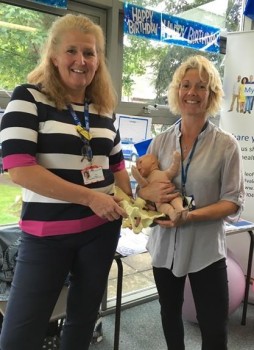 As part as our work to increase engagement and seek opinions about certain aspects of maternity services in relation to the national maternity review called 'Better Births', we attended a children's activity day event in York on at the Mount School, Dalton Terrace.
We had a stall next to the baby play sessions and talked to parents about their experience of care, what they though was important and how they might like to be involved in helping to develop your local maternity services.  They told us that the following priorities were important to them: Better postnatal and perinatal mental health care, continuity of carer and personalised care. This feedback will contribute to the work plan for the MVP during 2019/20.
Useful websites and resources:
National maternity voices partnership (MVP) website: http://nationalmaternityvoices.org.uk/ 
National Maternity Review: Better Births
Better Births, the report of the National Maternity Review was published in February 2016 and set out a clear vision: for maternity services across England to become safer, more personalised, kinder, professional and more family friendly; where every woman has access to information to enable her to make decisions about her care; and where she and her baby can access support that is centred on their individual needs and circumstances. It also calls for all staff to be supported to deliver care which is women centred, working in high performing teams, in organisations which are well led and in cultures which promote innovation, continuous learning, and break down organisational and professional boundaries. More information can be found here: https://www.england.nhs.uk/mat-transformation/
What is a local maternity system? 
York and District MVP on That's York TV