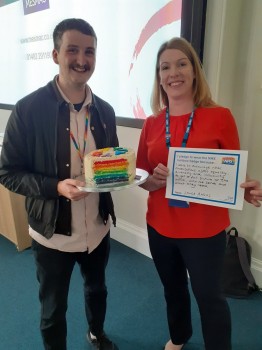 Underpinned by our vision, mission and values our Equality, Diversity and Human Rights Strategy supports our guarantee to promote equality throughout the planning and development of service commissioning whilst respecting the diversity of our local community and staff.
We remain committed to addressing the health inequalities and understand that some groups of people, including people with protected characteristics experience different access and outcomes when they use NHS services.
We try to take a holistic approach to reducing health inequalities by:
considering the impact on health inequalities in every decision we make and every policy we deliver;
allocating our resources to where they are needed most;
working in an integrated way for individuals and communities who suffer poorer health outcomes;
working with individuals/communities to develop community based solutions to improving the health and wellbeing of our population.
adopting inclusive engagement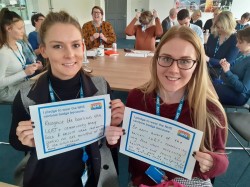 This strategy below sets out our commitment to taking equality, diversity and human rights to account in everything we do. In particular there is a key link between the Equality Delivery Standard (EDS2) and how we will deliver this through engagement. We use the EDS2 to help us to review and improve our equality and engagement performance for people with characteristics protected by the Equality Act 2010.
Strategy document:
Action plan  and WRES documents:
We also produce a number of action plans and reports about our commitment to equality and diversity.
Full Annual Reports and Accounts 2019-20
We also publish information about our commitment to equality and diversity and tackling health inequalities in the full Annual Reports and Accounts. Information can be found on pages 59-71 of the report.
Although ready, the 2020-21 annual report will be published in June 2021.