Smokers who put off taking the Stoptober 28 day stop smoking challenge still have the chance to break the nicotine habit this month – especially if they are due to have hospital treatment or an operation; a time when it is even more important to ditch cigarettes for good.
Patients that smoke and have surgery are at the greatest risk of complications during or after an operation. These include potentially serious complications that can affect the lungs or heart as well as problems related to the general anaesthetic which is vital in the majority of surgical procedures.
Fighting infection is also more difficult for a smoker; whilst the risk of breathing problems increases too. There is also an increased chance of a longer stay in hospital. The wounds and bones in smokers also take longer to heal because of the reduced blood flow and lower oxygen levels in the blood.
Smoking reduces the benefits from treatment and the effects of recovery. There is a 1 in 3 risk of smokers experiencing breathing problems after an operation, but by stopping smoking at least eight weeks before the operation, the risk drops dramatically to 1 in 10.
Nicotine is highly addictive but with help and support more and more people are finding it easier to stop. That is why patients in the Vale of York area who require elective surgery; that is surgery scheduled for a future date, will be encouraged to give up in time for the operation and for good.
Because we are all different, some people will prefer one way to stop smoking as opposed to another. That is why GPs will be offering lots of different ways to go smoke free including:
• Nicotine Replacement Therapy (NRT) such as sprays, gum and patches help to manage withdrawal symptoms
• Prescription medicines such as Zyban and Champix
Dr. Mark Hayes, Chief Clinical Officer for NHS Vale of York Clinical Commissioning Group (CCG) said:
"Anecdotally, we often hear that patients see the diagnosis of a smoking related illness as a wake-up call to stop smoking.
"Given that a healthy lifestyle reduces the risk of post-operative complications, Stop before your op offers patients who smoke the ideal opportunity to give up before they are faced with the diagnosis of a serious condition.
"Working closely with our colleagues in the City of York Council's Public Health Team has allowed us to develop our policy which further promotes and enhances the important work of local stop smoking services and reinforces our aim which is to achieve the best in health and wellbeing for everyone."
In line with 'Healthy Lives, Healthy People; a tobacco control plan for England', local authorities and health professionals in the Vale of York area are committed to encourage more smokers to quit. 
The City of York Council's Public Health Consultant Dr. Martin Hawkings said "The CCG's Stop before your op policy provides the ideal opportunity to raise awareness of the importance of stopping smoking, complementing the most effective forms of support, through local stop smoking services.
"Smoking remains the leading cause of preventable morbidity and premature death in England. There is sufficient evidence to suggest that people who smoke have a considerably increased risk of intra- and post-operative complications such as chest infections, lung disorders, wound complications and impaired healing.
"Such complications compromise the intended outcomes and increase the costs of care. Post-operative infections prolong hospital stay, increase admissions to intensive care and increase re-admission rates. Increased use of hospital beds and associated costs mean less opportunity to treat other patients."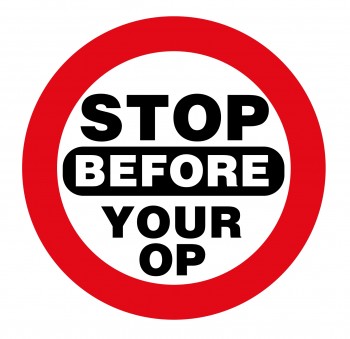 < Back to all news stories