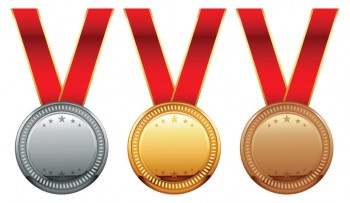 Drug Medal Rankings
The Vale of York CCG provides these rankings to assist prescribers in choosing the most cost effective drug option from the range of commissioned drugs with the same therapeutic indication.
New versions will be made available as therapeutic areas are reviewed.
If a medicine carries the Black Triangle symbol, this means that it is subject to intensive monitoring. This is because there is relatively limited information about its safety from clinical trials as these trials generally involve only small numbers of eligible patients who take the medicine for a relatively short period of time. Patients in clinical trials may not be fully representative of those who will use the medicine when it is marketed. The Black Triangle symbol does not mean that the medicine is unsafe.
Antihistamines for Hay Fever and Allergic Rhinitis
Benzodiazepines and Z-Drugs For Insomnia
Bisphosphonates and Other Drugs Affecting Bone Metabolism – Osteoporosis
Calcium and Vitamin D Supplements
---