Healthcare Acquired Infections
HCAIs Reports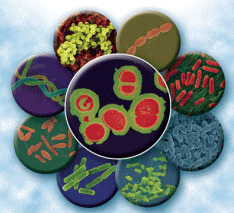 To view the C. Diff MRSA Data Report for 2013-14, please click here.
To view the HCAI CSU Report, please click here.
Clostridium Difficile Podcast 
The CCG is experiencing challenging numbers of cases of Clostridium difficile and York Hospitals Foundation Trust are risk breaching their target on this, so called Hospital Acquired Infection, for a second year running. In truth though many cases occur outside of hospitals and are due to community prescribing of antibiotics (admittedly some of that is specialist directed). It is more helpful to consider it as a Healthcare Acquired Infection and all clinicians, and patients alike, need to be aware of the risks from antibiotic prescribing. The 4Cs – Cephalosporins, Ciprofloxacin, Co-amoxiclav and Clindamycin are the worse ones for causing C. diff but it can occur with any antibiotics and is being reported in ever younger patients, sometimes with fatalities.
Professor Kevin Kerr, Microbiologist at Harrogate District Hospital has produced a short podcast on C.diff. The content may shock you and we recommend a listen – it is only five minutes long and it will change your prescribing and advice to patients. To view the podcast, please click here.
There is a BMJ learning module on C. diff diagnosis and treatment if you want to learn more – see www.learning.bmj.com. Not all patients have overt clinical symptoms, some are silent carriers. Public Health England's website reminds us Clostridium difficile infection is readily spread on the hands of healthcare staff and other people who come into contact with infected patients or with environmental surfaces (e.g. floors, bedpans, toilets) contaminated with the bacteria or its spores. Spores are produced when Clostridium difficile bacteria encounter unfavourable conditions, such as being outside the body. They are very hardy and can survive on clothes and environmental surfaces for long periods so… wash your hands well between patients and do what you can to prevent new cases from occurring.
---