Public help needed in fight back against Covid-19 through clinical trials
To mark International Clinical Trials Day the Vale of York Clinical Commissioning Group (CCG) is promoting the PRINCIPLE study, which is hoping to find effective treatments to help people affected by Covid-19 and avoid additional hospitalisations.
The study has recently been opened up to the wider general public by researchers from Oxford University, after early adopting GP practices Jorvik Gillygate Practice, Tollerton Surgery, MyHealth and Elvington Medical Practice led the way last month.
Participation is open to people aged 65 or over who have symptoms of COVID-19, and those aged 50-64 who are experiencing symptoms and have one of the following conditions:
Known weakened immune system because of a serious illness or medication (e.g. chemotherapy);
Known heart disease or high blood pressure;
Known asthma or lung disease;
Known diabetes not treated with insulin;
Known mild hepatic impairment (liver disease);
Have previously had a stroke or have known neurological problems.
The symptoms must have been experienced for less than 15 days. For more information about the trial please visit: https://www.phctrials.ox.ac.uk/principle-trial/how-to-join
If selected for the study, the individual will either receive usual care, or usual care and a study drug which will be delivered from their GP, or directly from the research team. All study drugs are already widely used in the NHS and have been approved as safe for use in this study. The study will use a computer programme to decide by chance whether they get the drug or not.
Michelle Carrington, Executive Director of Quality and Nursing at NHS Vale of York CCG said, "At the Vale of York CCG we are incredibly passionate about health research as it drives forward medical advancements that improve health outcomes for everyone. Together with our fantastic colleagues in primary care we are participating in the most health research studies of any CCG in the NIHR Yorkshire and Humber Clinical Research Network. I would encourage anyone who is interested and eligible to participate in the PRINCIPLE study to find out more and get involved."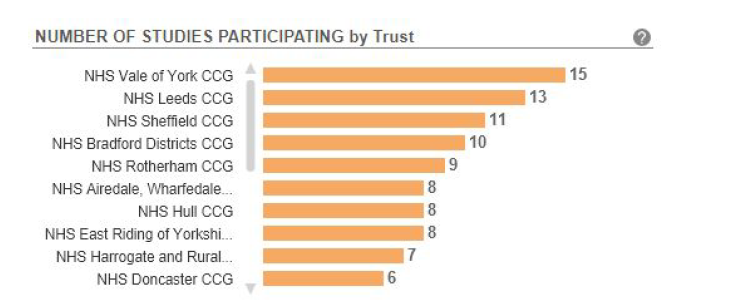 < Back to all news stories