NHS in Vale of York encourages people to avoid social gatherings during Ramadan celebrations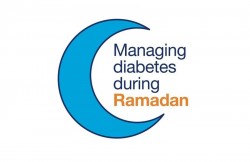 As Muslims begin to prepare for the month of Ramadan, the NHS Vale of York Clinical Commissioning Group has issued a reminder to those who observe the Islamic holy month to avoid social gatherings because of the risk of coronavirus.
Ramadan will be marked all over the world from Thursday 23 April with month-long fasting and observations of spiritual reflection set to end on Saturday 23 May. This is followed by Eid, the festival of fast breaking, where traditionally family and friends get together to attend special prayers and celebrate the end of the holy month.
Additional guidance and key advice have also been issued to NHS managers and staff working in hospitals and healthcare settings to cover adjustments over working hours and fasting arrangements for Muslim colleagues who are not eating or drinking during daylight hours until evening sunset.
The NHS has a diverse workforce with an estimated 3.3% of the 1.4 million NHS workers being from a Muslim background. Fasting plays an important central feature in many major religions, although there are a number of exemptions where adult Muslims do not fast during Ramadan. These include individuals with ill health and long term health conditions such as diabetes and those who are pregnant, elderly or women undergoing menstrual cycles.
Dr Nigel Wells, Clinical Chair of the Vale of York Clinical Commissioning Group, said: "I would like send my best wishes to everyone across the Vale of York observing Ramadan in these challenging times. Spending time with family and friends is very important, but this year it is vital that social distancing is maintained to stop the spread of covid-19 and save lives.
"I would also like to encourage anyone with a long-term health condition, and particularly those with diabetes, to speak to their GP practice or diabetes specialist nurse if they are planning to fast during Ramadan. More information from Diabetes UK can be found at https://bit.ly/Diabetes_Ramadan ."
Dr Habib Naqvi, NHS Deputy Director Workforce Race Equality Standard, said: "The whole of the UK is continuing to make huge efforts and sacrifices to delay the spread of the coronavirus. As Ramadan and Eid occur during the projected peak of COVID-19, the NHS has issued additional guidance as part of a package of wellbeing support for all NHS people.
"This is another critical period where Muslims, along with other communities, should make use of online platforms and alternative approaches to communicate with family and friends and stick with government guidelines regarding social distancing. The coronavirus restrictions are still very likely to be in place by Eid, so the key message remains: stay at home, protect our NHS and save lives."
The government advice and key facts below should be followed by everyone:
COVID-19 is a new illness that can affect your lungs and airways. It's caused by a virus called coronavirus.
Everyone must stay at home to help stop the spread of coronavirus.
This includes people of all ages – even if you do not have any symptoms or other health conditions.
The only reasons you can leave your home:
to shop for basic essentials – only when you really need to
to do one form of exercise a day – such as a run, walk or cycle, alone or with other people you live with
for any medical need – for example, to visit a pharmacy or deliver essential supplies to a vulnerable person
to travel to and from work – but only where this is absolutely necessary
If you have:
a high temperature – you feel hot to touch on your chest or back
a new, continuous cough – this means you've started coughing repeatedly you should stay at home and follow the isolation guidance for households with possible coronavirus infection.
Gatherings of more than two people in public – including religious gatherings (except for funerals) – are banned. It is important that you follow this guidance, you could be fined if you do not.
If you are concerned about infection call NHS 111 for advice.
< Back to all news stories