Local pharmacies offer many of the same services local GP's do and you don't need to make an appointment to see them.
Pharmacists have trained for five years and can offer expert advice on lots of minor ailments and conditions. They can help you with common problems such as coughs, colds, aches and pains.
They also perform health checks and screenings and treat minor injuries and infections such as: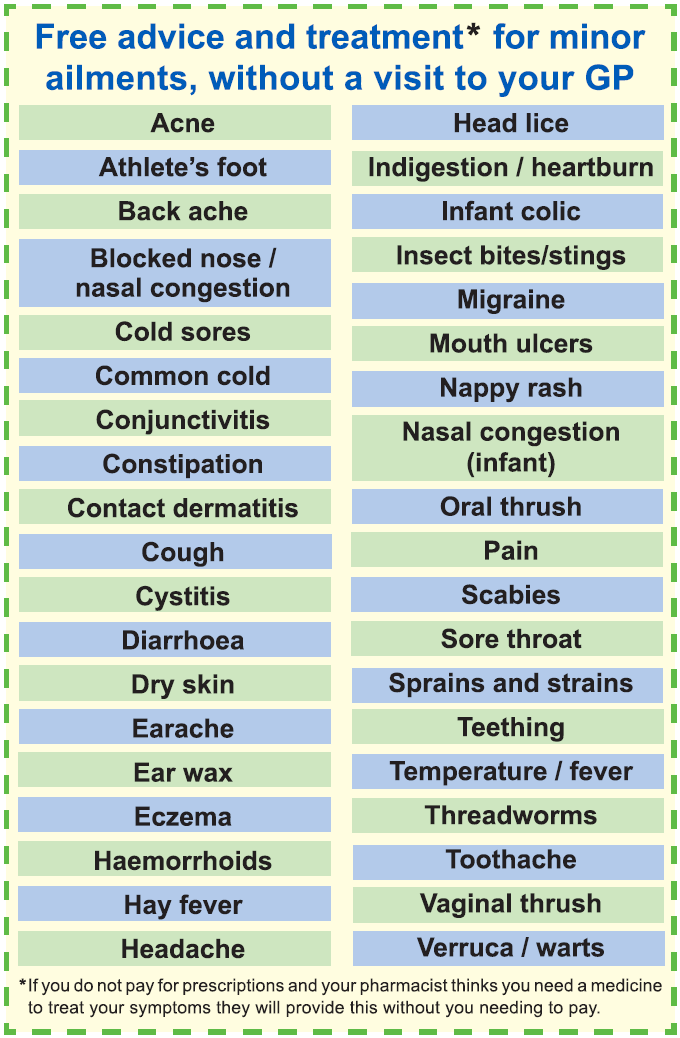 Consultations are always free and confidential. If they can't help they'll tell you whether you need to see a doctor or where else you could get the best treatment.
How can I self-care?
Many common conditions can be treated at home with the support of your local pharmacy if needed. Over the counter products for self-care are things like pain relief, hay fever medication and cough and cold remedies. These items can be bought from pharmacies and supermarkets without a prescription. They are also often cheaper this way. You can get them without an appointment or seeing a doctor.
An important part of self-care is making sure you are equipped to look after you and your family. You can do this by ensuring you have a medicine cabinet fully stocked with essential medicines and products.
What do I need in my medicine cabinet?
To support self-care at home, keep a well-stocked medicine cabinet with essential medicines and products such as: 
painkillers such as paracetamol and ibuprofen 
antihistamines 
anti-diarrhoeal medicine 
oral rehydration salts 
indigestion treatment 
first aid kit including plasters, bandages and a thermometer.
Visit the NHS website for a full medicine cabinet list.
Don't keep or use medicines after their expiry date. Take them to your local community pharmacy where they can be disposed of safely. 
Additional resources
Save time ordering your repeat prescriptions
Urgent and out-of-hours medicines