Training and revalidation
This page is designed to show some of the revalidation and training opportunities available to general practice nurses in the Vale of York. If there are any further courses and topics you would like to add to this section, please get in touch.
Haxby Group Training Diary- Summer/Autumn 2021
Please find through this link details of opportunities available through Haxby Group Training over the upcoming months both virtually and in person. This includes:
Imms and Vaccs Update for Nurses
Imms and Vaccs Update for HCA's
Basic Wound Care
Basic Life Support
Basic ECG
Venepuncture
Flu Update
Chaperone
Nurse Leadership and Development Programmes 2021
Funded places are available through Haxby Group Training for the below three Leadership Development programmes this year:
Leadership & Management Development Programme. Aimed at:
Staff who are in a role that carries responsibility for other staff or important resources
Newly appointed junior or supervisory managers or team leaders
Existing managers, supervisors or team leaders who require training or refresher training
Staff who have the potential to develop and move into managerial or leadership roles in the future
Nurse Leadership & Management Development Programme. Aimed at:
Newly appointed junior or supervisory nurse managers or team leaders
Nursing staff who are in a role that carries responsibility for other staff or important resources
Existing nurse managers, supervisors or team leaders who require training or refresher training
Nursing staff who have the potential to develop and move into managerial or leadership roles in the near future
New to Practice Nursing Leadership Development Programme. Aimed at:
Newly qualified nurses working in General Practice
Nurses new to working in General Practice
For the time being, with current Covid19 restrictions, these courses will be delivered over Zoom with a series of half day sessions. Full information can be found in the above links along with application forms for each.
If you or anyone in your team are interested in a place, please complete the application form and return to a training@haxbygroup.co.uk
There are only a limited number of places so these will be allocated on a first come, first served basis.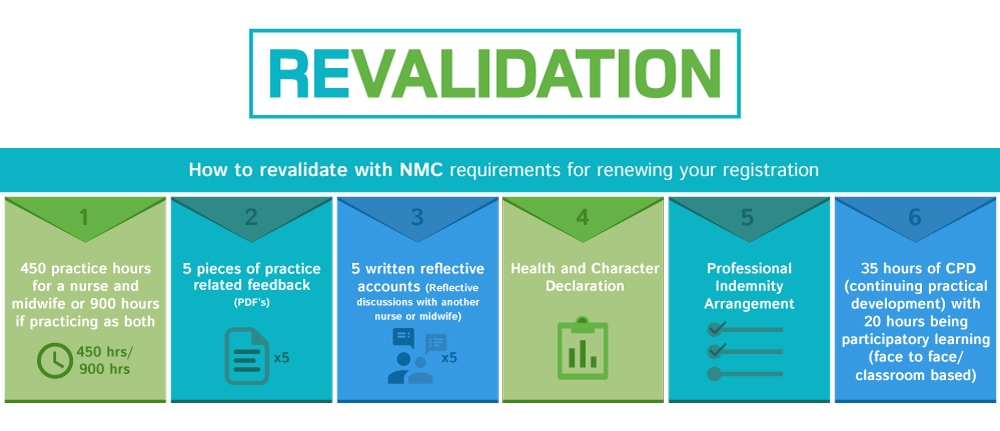 Skills for Health have launched a suite of infographics around apprenticeships in primary care in support of National Apprenticeship Week 2019.
 Resources are available providing detail on:
Advanced Clinical Practitioner Courses
Advanced clinical practitioners come from a range of professional backgrounds such as nursing, pharmacy, paramedics and occupational therapy. They are healthcare professionals educated to Masters level in and have developed the skills and knowledge to allow them to take on expanded roles and scope of practice caring for patients. For more information on the role from Health Education England, please access their

 

website.

 

 
Basic and intermediate life support training (annual)

The Resuscitation Council recommends that clinical staff should update their skills annually. This is usually arranged on an individual practice or federation basis. E-learning modules are shortly to be made available through the resuscitation council website and e-learning for health have a basic life support in primary care module. Go to portal.e-lfh.org.uk/Dashboard to find out more.
 
Macmillan Learnzone is a free resource from Macmillan Cancer Support aimed at professionals, patients and carers. Anyone can create their own account and use the resources on the site. All you need to do is click on: LearnZone.org.uk
If you require further information please contact Liz Crisp, Macmillan Partnership Manager.
Cervical cytology (Initial training followed by three-yearly updates)

Initial training is usually supplied through a university. They will have differing entry criteria but you usually need to have been in your current role for a set time before applying. This training is currently no longer provided at York University and new providers are currently being negotiated by Health Education England.  The details of the latest training available are:

Leeds Beckett University 
Cervical Screening Training

The e-learning component of the update is available through this link 
Functional Skills Funding- Guide for NHS Staff
The Educational Skills Funding Agency (ESFA) are offering the free delivery of English and Maths Functional skills qualifications with JM1Qualifications. The course is delivered online and delivery can therefore fit around shift patterns; offering a flexible study option.

 

English and Maths have been a barrier to a number of NHS staff applying to the new higher and degree level apprenticeships, as they are often essential entry requirements; therefore the hope is for this course to help support progression to higher levels of study.

  To express an  interest, please follow this

 

link
Available through this link is guidance on how to obtain replacements for damaged or defaced functional skills certificates received in or since 2001, and how to evidence qualifications if certificates have been mislaid.
Health Education England have extended their offer of functional skills training, more information of which can be found through this link.
Immunisation training (annual)
 
An initial two days of training followed by annual half day updates. This is currently provided by Public Health England at Hull University.

Specific training on PGD's can be found on the e-learning for Healthcare website at

 

portal.e-lfh.org.uk/Dashboard. Search for the PGD module.
Immunisation Training is also provided by Haxby Group and can be accessed through this

 

link
Questions and Green Book support about vaccinations is available online through this

 

link.
Immunisation and vaccination e-learning refresher Skills for Health have launched an online update course. In compliance with the National Minimum Standards and Core Curriculum for Immunisation Training, you should have already completed foundation training in immunisation/vaccination prior to completing this course. Modules in the course include introduction to UK national immunisation policy, immunology for vaccinators and vaccine preventable diseases. To access the course, please follow this

 

link.
Leadership and Management Training Programmes
Non Medical Prescriber Courses
Please find information of the application process for the Non- Medical Prescribing courses for the forthcoming year from both Hull and York University, please share details to any interested parties within your practices.
 Hull University
 The application window is currently open,  should you be interested in making an application please apply promptly as the University operates strictly on a on a first come first served basis  and there maybe opportunity to secure a HEE funded place.  Please email Fhs.admiss@hull.ac.uk to request the application pack for nurses.
 York University
 The next Prescribing module is due to commence Spring 2020.
This link will take you to information about the module, the dates it will run and how to apply.
Level 3 Safeguarding children workshops are arranged and facilitated by WPEM Limited and experienced professionals from Harrogate Foundation Trust Safeguarding Children Team.
The training is based on the competencies identified in the Intercollegiate Document Safeguarding Children and Young People: Roles and Competencies for Health Professionals (2014).
Level 3 Safeguarding Training is required for all clinicians who regularly work with families including children.
York and North Yorkshire designated professionals recommend that core clinicians should receive a minimum of 12-16 hours of training over a three year period. As safeguarding advice is constantly updated it is considered best practice to receive, where possible, annual updates of approx. four hours at session as opposed to bulk updates.
WPEM will continue to invite GPs and nursing staff to level 3 updates. The workshops will be offered in sessions of three hours at regular intervals of the year.  The content will be updated on a rolling annual basis from April to March.
E-Learning for safeguarding children and young adults can be accessed through this link
Smoking cessation training (initial training session)
For those of you still signed up to provide a smoking cessation service, the training requirements, booking forms and online training can be found through this link.
 
York MIND has been commissioned to deliver six Applied Suicide Intervention Skills Training (ASIST) two-day workshops over the next 12 months with funding from CYC Public Health and York Safeguarding Adults Board.
Places on later ASIST workshops are likely to get snapped up quickly. Those held to date have been very well received with excellent feedback, mainly from people in front line roles from a variety of roles including clinicians.  Training for around150 people in total and places will be allocated on a first come first served basis by Workforce Development Unit. If ASIST is of interest to you and you live or work in York please follow the below link to register interest and find out proposed dates and venue.
You may be interested in some training sessions delivered by Public Health England with a national network of expert Physical Activity Clinical Champions. The network is delivering free, tailored, peer to peer 1-3 hours training sessions to groups of healthcare professionals at a time and location to suit local needs e.g. Vocational Training Schemes, lunchtime learning, etc.  You can find out more at https://bit.ly/33r8sNE
Training and development opportunities via e-Learning

Other training and development opportunities are available via the e-learning portal
There is a vast catalogue of free e-learning materials available that covers a massive range of subject areas. For further information please follow this link.

Another site that offer a wide range of free online courses from a variety of institutions is Future Learn.
E-Learning for Health is a Health Education England programme that works in partnership with NHS professional bodies offering an entire course book on learning in primary care. 

Education for Health offers free eLearning for some respiratory and diabetes subject areas. 

Revalidation

Revalidation is the process that all nurses and midwives in the UK need to follow to maintain their registration with the Nursing and Midwifery Council (NMC). Revalidation is required every three years and your personal revalidation dates can be found on the NMC website www.nmc.org.uk
Revalidation is straightforward but it does require some pre-planning. It is advised to start gathering information pre-revalidation about six months before your revalidation date. The NMC has very user friendly information and templates to be used for revalidation. The process helps nurses to demonstrate that they practise safely and effectively. It encourages reflection on the role of the Code and demonstration that nursing staff are 'living' the standards within it.
Application for revalidation online need to be submitted before the beginning of the month that revalidation is due, so it's very important to have an NMC Online account set up. Information and instructions to revalidate are available on the site.
Training Provider
Information
Health Education England Funded Training Catalogue
Please follow this link

 

to access a catalogue of all training currently commissioned and funded by Health Education England.
Hull York Medical School ACP Training

As part of an initiative to develop multi-professional learning,  Hull and York Medical Schools are welcoming trainee ACPs in years 1 and 2 of  the MSC Advanced Practice course onto relevant sessions of GP Speciality Training. This is a great opportunity for different professional groups to learn together and from each other and also supports and compliments the learning in practice component of the advanced practice MSc. Places are limited so please discuss with your supervisor the sessions which you feel will benefit you the most. In York we ask that you book into one session only. Places must be booked as follows:

For York: Contact: Fatima Kuddus/Beth Taylor, GPST@nhs.york.uk

City of York Council: Workforce Development Training Unit

City of York Council's Workforce Development Unit offer a large number of training sessions relevant to the practice nursing.

To view and book on to these courses you will need to register for a MyLo account through this link

For any queries please contact: wdu@york.gov.uk

Leeds Beckett University Short Courses

Leeds Beckett University is offering specialist skills post registration development (SSPRD) courses tailored to Primary Care. Details of all courses can be found here

University of York Modules and Study Days

The University offer a large number of specialist skills post registration development (SSPRD) courses which can be accessed through this link. 

Also available are study days and workshops relevant for general practice. Information on any planned sessions can be found through this link

Haxby Group Training

Haxby Group offer a series of interactive courses designed for both clinicians and support staff, these include both scheduled sessions that can be booked onto and bespoke training.

Humber, Coast and Vale Excellence Centre

The Excellence Centre brings together employers from Health and Social Care, independent and voluntary sectors, along with education and training providers.  Their ambition is to improve access to high quality learning opportunities for all care and support staff.  Their aim is to reduce unnecessary duplication, strengthen connectivity and scale up good practice, innovation and transformation.  In collaboration we can recruit, retain and develop our workforce more effectively, improving the experience and  outcomes of those accessing services across Humber, Coast and Vale.  Working in partnership with the National Skills Academy for Health, Skills For Care and Health Education England.