Partners in Care Virtual Forum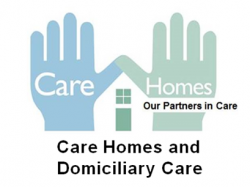 All Vale of York care homes and domiciliary providers to join our online Partners in Care Forum, which takes place on alternate Thursdays from 14.00 to 14.45. The forum is a collaborative network designed to provide support with the latest guidance, updates from across health and social care and a chance to ask questions of both health professionals and fellow care sector colleagues. Partners in Care is also open to and attended by partner organisations who support care providers from acute care, mental health, local authority and Skills for Care among others.
This network follows on from the Partners in Care COVID-19 ECHO Support Network, which was kindly facilitated by the Project ECHO team from St Leonards Hospice alongside the CCG to provide support to providers during the initial stages of the current outbreak. Details of all the sessions from sessions of both networks can be found below along with resources from them, and dates of future sessions.
The Partners in Care Virtual Forum uses the Zoom online platform, which require Wi-Fi access through a computer, smart phone or tablet. As before, Partners in Care is a collaborative forum that is shaped by and intended to support our care sector. So if you have any topics for discussion or updates you would like to request please contact sam.varo@nhs.net.
Partners in Care Virtual Forum

Date
Topics Covered
Resources
Thursday 17 November 2022

COVID-19 Autumn Boosters and Flu Vaccination

Urgent Care Pressures and Capacity Tracker Reminder

Dental Health Access

Stop the Pressure Day Special- Pressure Ulcer Prevention

Thursday 06 October 2022

Urgent Care Pressures

COVID-19 Autumn Boosters and Flu Vaccination

Enhanced Research in Care Home (ENRICH) Programme

Bowel and Bladder Training

Care Provider Forums Going Forward Across North Yorkshire and York

No Resources

Thursday 08 September 2022

DREAMS Team- Digital Maturity and Funding Support for Care Providers

Bowel and Bladder Training

COVID-19 Autumn Boosters and Flu Vaccination

Thursday 11 August 2022

Community Diabetes and Continence Pilot for Care Providers- York and Scarborough Teaching Hospitals NHS Foundation Trust

Capacity Tracker- DHSC Mandation

Leadership and Quality Improvement Training Opportunities

Climate Change in Care Homes Research Study

Digital Funding and Workstreams

Business Continuity in Event of Powercuts

Leadership and Quality Improvement Training

Thursday 14 July 2022

Urinary Tract Infections- Prescribing and "Do Not Dip"

Improving Hydration in Care Home Residents Project

COVID-19 Update

Alert- Hygiene Products Recall

Partners in Care Inter Care Home and Supported Living Summer Olympics

Urinary Tract Infection Prescribing and Do Not Dip

Thursday 16 June 2022

 COVID Testing and Masks Update

CCG Update- Transition to NHS Humber and North Yorkshire Integrated Care Board

Partners in Care Inter Care Home and Supported Living Summer Olympics

Capacity Tracker Update

Safeguarding Week and World Continence Week

Thursday 21 April 2022

Blood Glucose Testing and Insulin Administration

Telemedicine Service Update

Guidance Discussion and Spring Booster Vaccination

Thursday 24 March 2022

CQC- Priorities and Strategy

International Nurse Recruitment

Care Provider Nutrition Resources

Thursday 10 March 2022

Social Care Day of Remembrance and Reflection

Healthwatch North Yorkshire Registered Managers Support Project Update

Medequip Complaints Process and Returns

How Care Providers Can Take Part in Reserach and Current Opportunities

Social Care Day of Remembrance

Medequip Complaints Process and Returns

Thursday 10 February 2022

Launch of Improving Hydration in Care Home Residents Programme

LAMP Testing Reminder

Project ECHO Update

Chief Nurse Awards for Social Care

Thursday 27 January 2022

Student Nurse Placements with York St John University

Visiting and Self-Isolation Guidance

Thursday 13 January 2022

Telemedicine Service for Care Homes

Testing and Outbreak Guidance

COVID and Flu Vaccination

Thursday 09 December 2021

Recruitment, Retention, DBS Checks and Risk Assessments- North Yorkshire County Council and City of York Council

COVID and Flu Vaacination

Good News for Vale of York Care Providers

Thursday 18 November 2021

Identifying The Difference Between Moisture and Pressure Ulcers- Sam Haigh

COVID and Flu Vaccinations

Proof of Vaccination from Visiting Professionals

Identifying the Difference Between Moisture and Pressure Ulcers

Thursday 04 November 2021

Introduction of LAMP Testing for Community Staff Visting Care Homes

COVID Booster and Flu Vaccines

Patient Transport Update for Care Homes

Face Masks Reminder

Stop the Pressure Day

Thursday 21 October 2021

Peer Support Network for Care Staff

Wellbeing Advice and Support Available Through the Humber Coast and Vale Resilience Hub

Skills for Care Workforce Update

Thursday 07 October 2021

How Music Playlists Can Benefit Those with Dementia

Support Available to Care Providers Through the Palliative Care Single Point of Access

COVID Booster Doses and Medical Exemption Process

Staffing Challenges

Thursday 09 September

Capacity Tracker Update- New Questions and How Your Data is Used

Good News from Providers- Summer 2021

Thursday 13 August

Community Equipment Update, Including Current Shortages and Returning Equipment.

Staff Isolation Guidance

Mandatory COVID Vaccinations in Care Homes

Essential and Named Visitors

 No Resources

Thursday 29 July

 COVID-19 Update for Care Providers (Including Testing, Vaccination, Self Isolation and Case Rates)- Peter Roderick

 No Resources

Thursday 15 July 2021

How Care Homes Get Can Involved in Research- Carla Bratten

Apps to Support Care Providers- Sam Varo

Rise in COVID Cases and Implications for Care Providers

Care Home Research Opportunities

Thursday 01 July 2021

Audiology Services Update

Trainee Nursing Associate Programme- Update and Case Study from VOY Providers

Thursday 17 June 2021

Norovirus Prevention and Management Update

Oral Health Support and Training

Good News and Shared Learning

Thursday 03 June 2021

 

Oxford University Health Experiences Research Group- Dementia Video

Skills for Care Digital Initiatives

 No Resources

Thursday 20 May 2021

Research project: Community Resources and Community-Centred Approaches in Supporting Parents who Have Learning Disabilities

Deconditioning Campaign Update

YAS Dementia Friendly Campaign

YAS Dementia Friendly Campaign

Thursday 6 May 2021

CQC Inspection Programme Update

Visiting Out of Care Home Guidance

Good News and Shared Learning

Vitamin D in Care Homes

Thursday 22 April 2021

Project ECHO Staff Support Consultation- Chris Charters

Data Security Protection Toolkit Update- Liz Howarth

Nitrile Gloves Alert

COVID Vaccination 2nd Doses and National Consultation on Condition of Employment

Thursday 8 April 2021

PPE and Visiting Guidance Changes

Data Security Protection Toolkit

COVID Vaccination 2nd Doses and Blood Clotting Reports

Concerns Reporting Processes

No Resources

Thursday 25 March 2021

Mindfulness for Health and Care Staff- Rachel Instone

Safeguarding in Care Homes Guidance- Christine Pearson

Visiting Professionals Guidance

COVID Vaccination 2nd Doses

NHS Mail Discounts

Safeguarding Adults in Care Home Slides

Safeguarding in Adults Guidance Pathway

Thursday 11 March 2021

Visiting in Care Homes Guidance Feedback and Discussion

Testing of visiting professionals

COVID Vaccination and Learning Disability

Baseline Observations Training and Workbook

Bereavement Support and Palliative Care ECHO

Palliative Care ECHO Curriculum

Thursday 25 February 2021

Skills for Care Workforce Update- Angela Thompson

Visiting guidance changes

NHS Mail and Capacity Tracker

Accessing LFD testing for supported living services

Thursday 11 February 2021

Introduction to IPC workbooks for care home and domiciliary staff. Top tips and how to get the most out of these- Lindsey Baker

Managing LFD Testing with Staff

Capacity Tracker

PHE video giving an update around the current status of the pandemic, and reiterating messaging around PPE and IPC

Thursday 28 January 2021

 Vitamin D Guidance for Care Providers- Karen Lepper

COVID Vaccination and LFD Testing

Recognising and Responding to Deteriorating Residents Workbook

Pulse Oximetry

CCG Vitamin D Information Including Contact Details for Queries

CQC Vitamin D Guidance- Relevant for all adult social care providers including domiciliary and supported living

Thursday 07 January 2021

COVID Vaccination Update

LFD Testing

Barclays Digital Eagles Support

Use of Long Sleeved Gowns at PPE

 No Resources

Thursday 10 December 2020

Updates and discussions around lateral flow testing and COVID-19 vaccination for care providers

 No resources

Thursday 26 November 2020

Update around Lateral Flow Testing in Care Settings

IPC and Christmas Decorations

 No resources

Thursday 12 November 2020

Yorkshire Ambulance Service- Supporting Information for Care Homes

Discussion around allocation of creams, access to flu vaccines and retesting of residents.

Thursday 29 October 2020

Discussion around hypothermia, access to flu vaccines, discharges and continence products

NHS Mail Q&A Session- Liz Howarth and Tom Daly

Tuesday 13 October 2020

Medequip Services Update

Discharge Guidance Update- Gillian Younger

 Flu Q&A- Anita Dobson and Paula Middlebrook

Pulse Oximeters and Proxy Medicine Ordering

 No Resources

Thursday 01 October 2020

 Mental Capacity Act and Visiting Case Studies- Abby Combes and Claire Webster

 Making Your Service IPC Ready Ahead of Winter- Caroline Gent

Thursday 17 September 2020

Timeliness of Discharge Discussion- Anita Griffiths and Gillian Younger

Project ECHO Update- Chris Charters

General check in with care homes, including discussion around accessing test results.

NHS Mail- Sam Varo

Reuse of medicines guidance- Karen Lepper

Yorkshire Ambulance Service project to support care homes and identify any gaps in services

No Resources
Thursday 03 September 2020

CHC Assessment Restart Update- Anita Griffiths

Direct referrals for care homes for dietetics, physiotherapy and occupational therapy

COVID-19 Vaccine Trial

Managing flu vaccinations in a care setting

No Resources
Partners in Care COVID-19 ECHO Support Network
Date
Topics Covered
Resources
Thursday 20 August 2020

 Data Security Protection Toolkit and Tablets for Care Providers- Sam Varo

 Emollients and Fire Risk Guidance- Jamal Hussain

Discussion around new visiting guidance and implementing it within a care setting

Discussion around use of infrared thermometers

Thursday 06 August 2020

Dietetics Referrals and Training- Dr Sarah Baker (York Teaching Hospital NHS Foundation Trust)

Data Security Protection Toolkit Update- Sam Varo

Training Update- Kay Ford

Thursday 23 July 2020

Apprenticeship and Traineeship Support- Claire Ryan (Humber, Coast and Vale Excellence Centre)

Discussion regarding withdrawal of Randox testing kits and impact on swabbing- Helen Degnan

Changes to visiting guidance

 No Resources

Thursday 09 July 2020

Swabbing and Collaborative Working- Helen Degnan and Clive Nicholson

 Continuing Healthcare

 No Resources

Thursday 02 July 2020

 Open Forum for Care Providers

 Discussion of Future Training Needs

 No Resources

Thursday 25 June 2020

 Delirium and COVID, Heat Stress and PPE- Sarah Fiori

Discharge Standards and Feedback- Gillian Younger (York Teaching Hospital NHS Foundation Trust)

 No Resources

Thursday 18 June 2020

Role of the Urgent Care Practitioner- Brian Ladd (Yorkshire Ambulance Service)

Discussion around future support and learning opportunities through the network.

 No Resources

Thursday 11 June 2020

 Mental Capacity and Swabbing- Abigail Combes

 Virtual Consultations and NHS Mail- Clive Nicholson

Thursday 4 June 2020

Bereavement Support in Care Homes- Dr Jonathan Bauer (St Leonards Hospice)

New Support for Recruitment- Angela Thompson (Skills for Care)

Thursday 28 May 2020

Update on COVID-19 Testing and Discharge- Dr Andrew Lee

Discussion on using PPE with residents who have dementia or mental health conditions

Thursday 21 May 2020

Offer of IPC support to care providers and update around guidance on testing prior to discharge from hospital- Sarah Fiori

 No Resources

Thursday 14 May 2020

 Update on enhanced offer for care homes relating to IPC and primary care support- Sarah Fiori

Discussion and sharing of ideas and resources of how to support residents with dementia around swabbing and use of PPE

Updates around CAS alert relating to Tiger Eye Protector Products and request to ensure medication is safely stored.

 No Resources

Thursday 07 May 2020

 Discussion around shared learning and peer support

 No Resources

Monday 04 May 2020

 Implementing guidance for care homes and hospices on reusing of medication- Karen Lepper

Discussion around swabbing procedures and waiting times, cleaning protocols and bereavement 

Example Controlled Drugs Register

Thursday 30 April 2020

 Discussion around managing fire risk and evacuation procedures in the context of COVID-19- Mick Lee

New guidance for care homes and hospices on reusing of medication- Karen Lepper

How to have conversations around advance care planning- Jenny Latchford

PPE guidance and processes for accessing supplies- Clive Nicholson

Monday 27 April 2020

 Discussion around learning to be shared from providers who have experienced COVID-19 within their setting.

Recognising and responding to deterioration in residents workbook- Kay Ford

Recognising and Responding to Deterioration in Residents Training Page

Thursday 23 April 2020

Discussion around staff swabbing and feedback from providers who have had cases in their setting

 No Resources

Monday 20 April 2020

 Discussion around PPE and staff swabbing

 No Resources

Thursday 16 April 2020

GP Assessments and Verification of Expected Death- Dr Helen Ward

Discussion around aerosol generating procedures, IPC measures, community pharmacy and medication- Sarah Fiori and Jamal Hussain

Thursday 9 April 2020

 

Advance Care Planning- Michelle Carrington

Palliative Care for COVID-19 Patients- Dr Anne C Garry

Symptom Control in COVID-19 Patients

Clinical Guidance for the Control of COVID-19 Symptoms

Monday 6 April 2020

Identifying Deteriorating Residents (with COVID-19 focus)- Sarah Fiori

COVID and PPE Guidance Update- Helen Degnan

Discussion around palliative care medicine/care provider medication policies, and legal implications for care providers- Jamal Hussain and Abigail Combes

Identification of Deteriorating Residents

Thursday 2 April 2020

COVID and PPE Guidance Update- Helen Degnan

NHS Mail and Care Home Capacity Tracker Support- Sam Varo

Monday 30 March 2020

Introduction to Project ECHO

COVID and PPE Guidance Update- Helen Degnan

Discussion around supporting staff and peer support

COVID/PPE