CCG invite public to get involved and join in
NHS Vale of York Clinical Commissioning Group (CCG) has invited patients and the public to its next Patient and Public Engagement Forum on Tuesday 3 December, 2013.
The event; at the Priory Street Centre in York city centre, is an invitation for patients and members of the public to work with the CCG and local authority representatives; to be part of the conversation about the forthcoming changes in Health and Social Care service delivery.
Rachel Potts, Chief Operating Officer at NHS Vale of York CCG said: "The forum is one of the ways that the CCG gives local patients and people the opportunity to have their say and help to shape decisions about healthcare services.
"Against the backdrop of the future changes to health and social care, we are beginning to develop our future plans with partners.
"The future transformation of services will place patients at the centre of their own care and support and we want to create forward thinking, innovative solutions which will help to meet the challenges; and opportunities, that the new way of working gives us.
"Our aim is to improve outcomes for patients; and as we are fully committed to engaging with our local communities, this event will be the first step to ensure that as many people in the Vale of York have the opportunity to participate and be part of the conversation."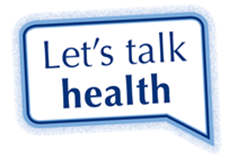 < Back to all news stories